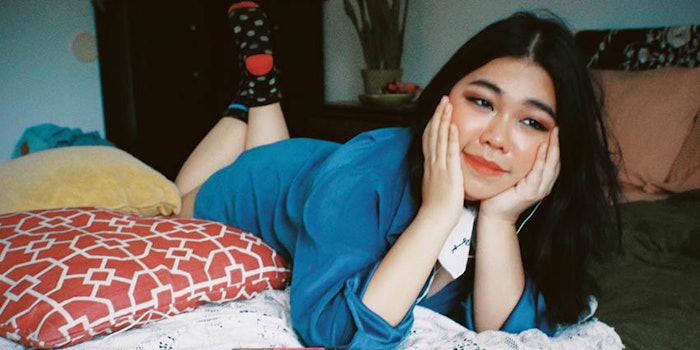 With so many professionals stuck at home during the COVID-19 pandemic, beauty brands are finding creative ways to handle everything from meetings to fulfillment to marketing. Recently, CBD skin care brand WLKDKAT*, from Urban Decay alum Amy Zunzunegui, launched a campaign, Natural Habitats, that was shot and executed remotely by the brand, its agency, Adolescent, and 14 Gen Z creators operating in their own homes, bathrooms and backyards.
The campaign celebrates "beauty that never feels routine, all in the perfectly imperfect places we all call home," according to the brand. Natural Habitats is being deployed across social media on Instagram and Facebook. Here's how they did it.
1. Getting the creators
WLDKAT tapped 14 content creators from around the world, including Laurence Philomene and Nirrimi Firebrace. Product was mailed to each creator.
2. Shooting blind
Because the creators were shooting stills and video at home in "raw" environments, the results were unknown until the brand received the digital files. Per the brand, "The only direction given was to explore the way they stay beautiful and feeling good from get up to get down and the moments in between."
3. Greater collaboration
Shooting with such loose restrictions and producing a strong result has allowed WLDKAT to rethink content creation. The brand expects to allow for more individualism in their collaborations with young artists.
*The brand's collection comprises Coconut Water + Noni Fruit Electrolyte Spray, PH Balanced Patchouli + Cherimoya Gel Cleanser, Mushroom + Moss Gel Cream, and Ginger + Kombucha Skin Tonic (price: $27-29; available at WLDKAT.com).