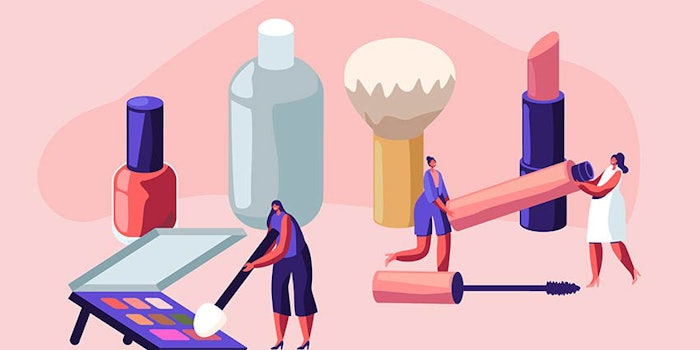 COVID-19 will spur widespread M&A activity among consumer brands and retailers, according to a new report from Kearney ("Time to Reset"), but most activity will be on the smaller side compared to recent years. Per Kearney, 57% of respondents (including those in the personal care and beauty space) are looking for deals less than $100 million in valuation in 2020, with 54% preferring new/alternative brands versus establishment players. This will favor small and mid-sized targets.
(Track year-to-date deals in our beauty acqusitions roundup.)
Kearney reported:
70% of executives surveyed believe this is a good time to invest

69% of consumer executives and 47% of retail executives will be looking for assets less than $500 million in valuation
53% of executives expect more convergence between CPG and retail
66% of executives will focus on high-quality assets for their 2020 M&A activity 

70% of polled executives indicated an interest in acquiring new digital capabilities
In the wake of COVID-19, respondents appeared to anticipate greater private label activity from retailers to offset rising competition from direct-to-consumer brands.
Some "essential" personal care and select beauty companies may be able to leverage their cash position to make deals to boost e-commerce fulfillment. The report notes, "In these verticals, the most ambitious players will even take advantage of the downturn to enter adjacencies and strengthen their portfolio for the long term."
"Despite the likelihood of economic softening, we fully expect to continue to see an active M&A market," said Bahige El-Rayes, Kearney partner in the consumer practice, and co-author of the report. "But the old rules no longer apply. [This year] will be a buyer's market that provides an unprecedented opportunity to acquire quality consumer and retail assets at corrected valuation. While 2019 was all about strategically filling in gaps in portfolios, COVID-19 is turning the landscape on its head. Acquisition targets are likely to be abundant, valuations measured, and those doing the acquiring must not only factor changed consumer behaviours into their due diligence, but also need to consider how this shift will affect post-pandemic demand."
"In the coming months, mergers will live beyond the traditional wholesale takeover," noted Bob Haas, partner in Kearney's M&A practice and co-author of the report. "Business model innovation will play a major role in the attractiveness of targets and will therefore be high on the list of deciding factors."