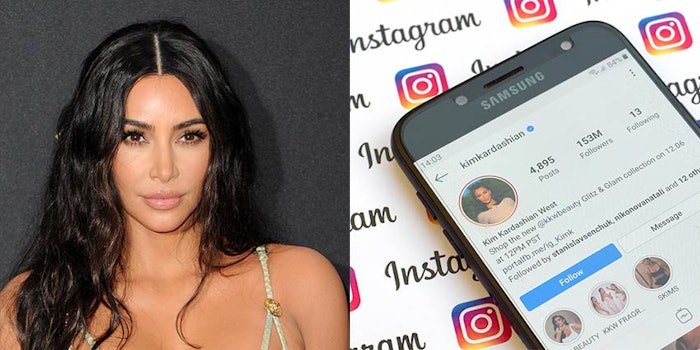 Despite the recent uproar over the valuation of Kylie Cosmetics, Coty is exploring a deeper collaboration with the Kardashian-Jenner family. In a filing yesterday, Coty announced that it "is currently engaged in discussions with Kim Kardashian West regarding a possible collaboration with respect to certain beauty products."
UPDATE: Beauty innovators Seed Beauty are suing KKW Beauty to ensure that its widely acclaimed business practices and trade secrets aren't disclosed to potential buyer, Coty. Per a TMZ report, filings note that upon the purchase of Kylie Cosmetics, Seed received little reassurance regarding the preservation of proprietary information.
Per TMZ: "In the suit, Seed says it warned Kylie not to disclose trade secrets during that deal, but didn't get much reassurance. Now, with Coty seemingly on the verge of acquiring Kim's beauty line, Seed Beauty says it's again deathly afraid Coty, the competition, will gain Seed's precious intel from KKW."
PREVIOUSLY: The filing noted that discussions had not progressed to an agreement as of this time.
The filing concluded: "The company does not intend to comment further on such a potential transaction unless and until it otherwise deems further disclosure is appropriate or required."
Kardashian's KKW beauty brand, of course, has already been active for a number of years, offering everything from color cosmetics to fragrances.