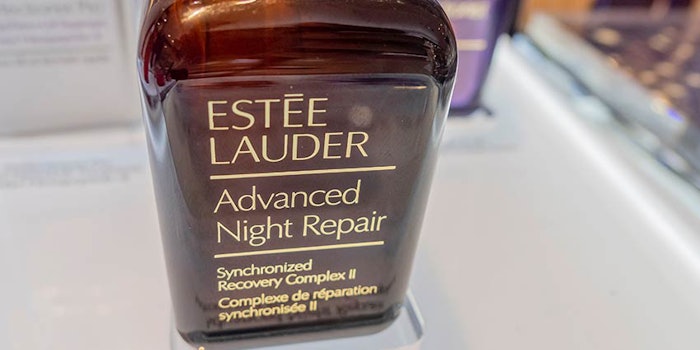 The Estée Lauder Companies has outlined its plan to boost racial equity within the U.S. organization. What's notable about the plan is not only its move to hire more Black people, but its focus on the diversity of its suppliers. The company made the announcement as Sharon Chuter's Pull Up or Shut Up campaign shook up the industry and as Lauder employees called for the resignation of Ronald Lauder.
Under the new plan, announced by William P. Lauder, executive chairman, and Fabrizio Freda, president and CEO, the company will "stand in solidarity with our Black employees, Black consumers and Black communities and firmly believe Black lives matter."
The plan comprises:
An "intimate conversation series, town halls, one-on-one talks between leaders and employees" to foster an ongoing dialogue in the company, as well as better follow-through and acknowledgement of issues.
Regular surveying of employees on key issues.
Expanding unconscious bias training, including microagressions, by making it mandatory for all full-time employees in the United States.
POS training to better serve diverse consumers, particularly for hair care.
Expanding the partnership with groups like its Black Employee Resource Group, as well as Allied for Justice.
Organizing a company-wide Day of Solidarity focused on learning, action and service.
Providing updates semi-annually on progress against its goals and KPIs to provide clarity on follow-through.
Providing a communication platform for management and leadership performance feedback.
Ensuring Black employees have equal access to leadership trainings and mentorship programs with senior executives and ensuring processes to account for any unconscious bias. The company will also hold management accountable for talent's growth path potential. 
Identifying Black candidates for senior-level positions.
Reaching U.S. population parity for Black employees at all levels in the next five years.
Requiring diverse slates of candidates for all roles at or above executive director, including internal and external candidates.
Partnering with Black organizations (e.g., National Black MBA Association) for recruiting and doubling recruits from HBCUs, doubling diverse recruits from other top universities in the next two years and doubling the number of diverse external recruiting firms in the next year.
Creating stronger partnerships with current and additional Black owned businesses to support recruiting.
Tapping Black professionals to help direct product and marketing creative processes to "accurately and consistently" represent the Black experience.
Ensuring proportionate representation of Black models in campaigns.
Supporting a pipeline of diverse creative talent through its Creative Employee Working Group.
Ensuring that its portfolio of makeup brands deliver products that meet the diverse shade and formula needs of the Black community.
Pledging to give, including through The Estée Lauder Companies Charitable Foundation and the company's matching of employee gifts, a total of $10 million over the next three years to support racial and social justice and to continue to support greater access to education through groups such as NAACP Legal Defense and Educational Fund, Inc., Equal Justice Initiative and The Young Women's Leadership Schools (TWYLS). The company will be donating $5 million in the coming weeks and an additional $5 million over the following two years.