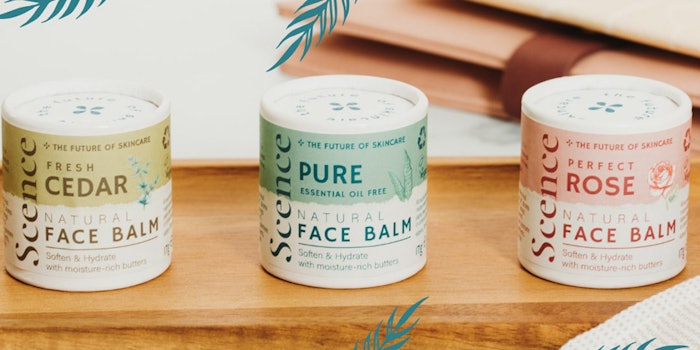 Scence Natural Skincare has made efforts to ensure that it is operating in a carbon-positive manner through product packaging and its Plant One partnership. 
Related: Lenzing's Veocel Introduces First Carbon Neutral Lyocell Fiber
This push toward sustainability and operating carbon-positive is headlined by two factors:
Product packaging: Scence's products are 100% plastic-free. Instead of plastic, the company utilizes hard-hammered paper tubes and tubs. Each one is fully recyclable and compostable. The products' labels are also compostable and are printed with vegetable inks.

Plant One: Working from a solar-powered factory, Scence has partnered with Plant One, a community interest company that plants trees in Scence's home region of Cornwall in the United Kingdom. By planting trees, the company is theoretically offset enough emissions that the brand is able to claim carbon positivity.
Founders of Scence Skincare, sisters Krista Taylor and Melanie Styles said, "Scence products are problem-solvers. They are effective. They do the job they are meant to do with the added benefit that they also allow the ethical consumer a guilt-free experience due to the compostable packaging."