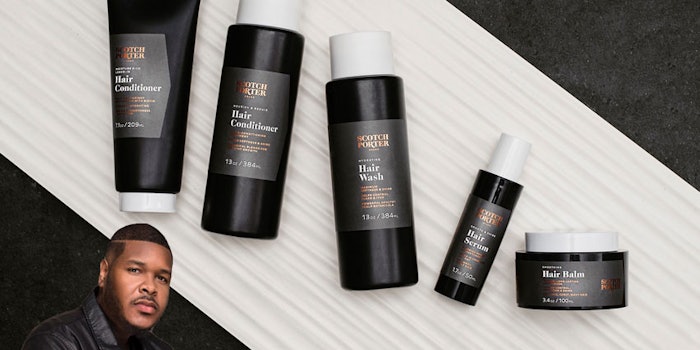 Scotch Porter, a male grooming brand, has closed a funding round led by Stage 1 Fund. Terms of the transaction were not disclosed. Calvin Quallis founded Scotch Porter in 2015. 
Stage 1 Fund is a consumer-focused venture capital fund that provides financial support and strategic guidance to emerging brands that are demonstrating significant growth.
Calvin Quallis, founder and CEO of Scotch Porter, said: "It's been such a pleasurable experience working with Jeremy Triefenbach, the Stage 1 Financial team, and Stage 1 Fund. We look forward to this second phase of growth with such solid partners behind us."
David Bartholomew, partner of Stage 1 Fund, said: "Stage 1 Fund is extremely excited to partner with Calvin Quallis and the Scotch Porter team. Scotch Porter has come to market with superior men's grooming products which have been validated by their strong customer base across all SKUs and through the recurring purchases by this loyal customer base. The brand is poised for explosive growth going forward via significant distribution at national retailers and DTC channels. We look forward to our continued partnership and support of this amazing brand through Stage 1 Fund and the Stage 1 Financial team." 
Katy Triefenbach, CEO at Stage 1 Financial, said, "We are thrilled to welcome Scotch Porter to the Stage 1 Fund family. From the first moment I met Calvin, I knew he was an entrepreneur we wanted to support. Scotch Porter is not only positioned to provide products in a category ripe for disruption, but Calvin himself has an irresistible personality. Our team at Stage 1 Financial enjoys working with him and helping to build his brand. I believe the next 12 months will be such an exciting time for the entire Scotch Porter team."