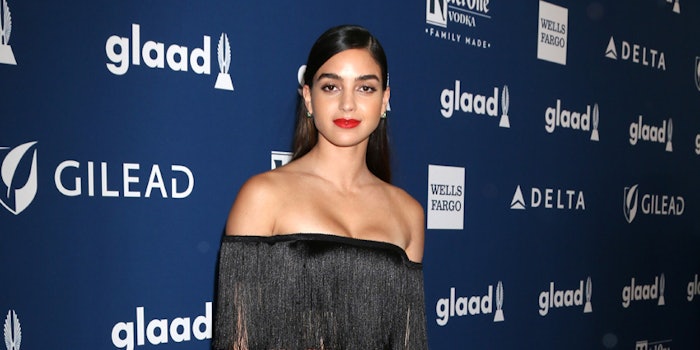 Clinique has named Mexican actress and singer Melissa Barrera as its newest global Brand Ambassador. Clinique will debut new creative featuring Barrera starting in Fall 2021.
Related: Clinique Faces Class Action Suit Over False 'Probiotic' Product Claim
Barrera is the first global ambassador from the Americas; she joins Emilia Clarke in this new role.
Barrera said, "I am thrilled to be a new global ambassador for Clinique–an iconic brand the women in my family have loved for generations. As a skin care lover, I'm enjoying discovering the Clinique of today, especially because their products are all good for skin … even the makeup! But Clinique is more than just beauty products, I am proud to be a part of a brand that is led primarily by women. I am also deeply honored to be the first Latina representing the brand globally. Our culture is so multidimensional that one face could never be representative of the entire breadth of Latina beauty, but I'm thrilled to add my voice to this conversation–in both Spanish and English!" 
Michelle Freyre, Clinique global general manager, said, "As we look to the future, and the world begins to reopen, we are filled with a renewed feeling of positivity. Melissa is a talented, beautiful Latina that embodies this spirit of optimism. We are thrilled to bring her passion, energy, and point of view to life and celebrate her heritage that is such an important part of her identity."