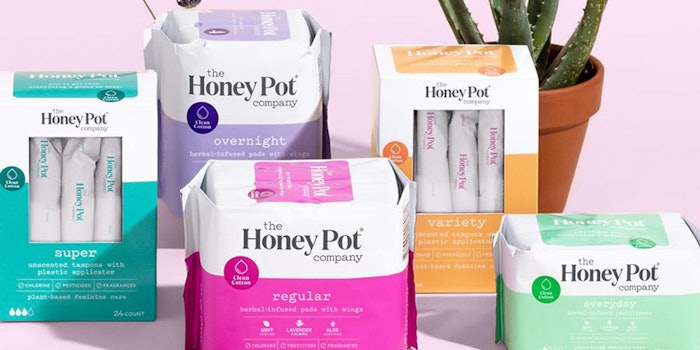 The Honey Pot Company has partnered with with RED, an organization which engages businesses and people in the fight to end global pandemics such as COVID-19 and AIDS.
Related: The Honey Pot Company to Launch Organic Lubricant
As part of the RED campaign, The Honey Pot Co. is contributing a portion of funds from every product purchase made through Amazon to the global fund's fight against pandemics, with a minimum guaranteed donation of $100,000.
This donation will help strengthen health care systems and fund life-saving programs in communities that need it most, per an announcement.
The Honey Pot Co. products available for purchase through Amazon that are part of this campaign include: Everyday Herbal Infused Panty Liners, Postpartum Herbal Infused Pads, Overnight Herbal Infused Pads, Regular Herbal Infused Pads, Super Pads and Overnight Pads. 
In addition to donating funds, The Honey Pot Co. founder, Beatrice Dixon, also participated in Summer Rediscove(RED), RED's first digital festival to fight pandemics. As a part of this festival, Dixon spoke on a panel alongside Meena Harris and Alexis McGill Johnson, covering issues such as whether sexism, racial inequity, stigma and discrimination affect health crises such as AIDS and COVID-19 in women and girls and multicultural and LGBTQ+ communities.