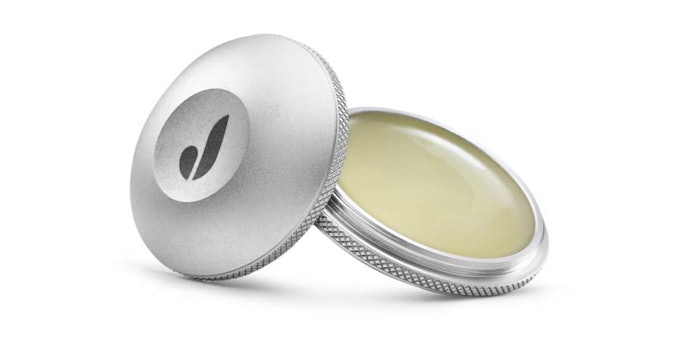 Recent beauty, wellness and personal care launches include products from Impact Naturals, Socati and Majenye, and virtual try-on tech from Beauty by Holition.
Previously: Launch Roundup: Ellis Brooklyn, Nyx and More
Impact Naturals and Socati have collaborated on a line of Revive, Restore and Rest CBD, CBG and CBN capsules that are said to offer "better and faster absorption into blood" for faster uptake and longer-lasting effects. The products are designed using a "novel pharmaceutical approach," Chylosoma, per the companies.
The products also comprise ginseng, ginkgo biloba and melatonin.
"Using our proprietary lipid-absorption technology, Impact Naturals' products allow cannabinoids to take advantage of the body's existing lipid transport system, boosting absorption and delivery throughout the body," said James Lowder, MD, chief medical officer at Impact Naturals. "Independent study data has shown the products to deliver improved CBD absorption and a quicker onset."
"Our commitment is to create the next generation of CBD products using a science-based approach," said said Vassili Kotlov, CEO of Impact Naturals. "By creating products that are able to naturally boost cannabinoid absorption in the human body, we're able to deliver products that are new and different in the wellness space. By collaborating with Socati, the leader in CBD formulations, we've been able to achieve something very special with these products and are incredibly excited for people to use them."
"It's a privilege to work with so many progressive CBD brands like Impact Naturals who are dedicated to creating innovative products for customers that are passionate about improving their own health and well-being," said Mark Elfenbein, chief revenue officer at Socati.  
Juni's Rejuvenating Lip Treatment (£28.00) offers hydration and collagen-stimulating effects via a formulation housed in a recyclable palm-sized aluminium "pebble."
Key ingredients include oleic, linoleic and linolenic polyglycerides for plumping; Ananas sativus (pineapple) fruit extract for exfoliation, moisturization and soothing effects; and palmitoyl tripeptide-1 to stimulate collagen production in the skin. The formulation is vegan, gluten- and fragrance-free, and 75% organic.
The product can be used as a pre-treatment when used 15 minutes before applying lipstick to help coloor go on more smoothly and last longer, per the brand.
Majenye is a new wild-crafted beauty and wellness brand featuring crystal-infused and aromatic products. The latest launch in the brand's range is the handcrafted Renew Healing Balm ($44; retailing exclusively at the brand's e-commerce site), featuring organic butters, oils and herbs that reportedly minimize hyperpigmentation, discoloration and scars, and repair damaged skin and tone.
The new Renew Healing Balm's jar, disc and cap are 100% recyclable, per the brand.
Key ingredients include calendula, nettle, willowbark, plantain leaves, lavender, witch hazel, shea butter, cocoa butter, mango butter, coconut oil, grapeseed oil, avocado oil, olive oil, black cumin seed oil and soy wax.
"We are so excited to add a healing topical balm to Majenye's existing line of beauty and wellness products," said founder Yetunde Alabi. "Renew is our magical little balm that is the go-to for all things skin! This powerful balm is very effective in alleviating a wide variety of skin conditions like superficial scars and discoloration, and also includes a rich, handcrafted formula of pleasing essential oils, moisturizing butters and other natural ingredients for supreme healing benefits."
Beauty by Holition is launching an AI- and AR-powered try-on for the global travel retail sector via Harper Dennis Hobbs' FACE platform. The technology can reportedly apply more than 10 types of beauty products, calibrated and modified by color, opacity, shine, undertone and overtone.  
The technology is designed to be deployed at airports, in-flight, on cruise liners and ferries, and at downtown duty-free stores.
Customers include Kiko Milano, Charlotte Tilbury, Maxfactor and Rimmel.
"We are delighted to be working alongside Beauty by Holition within the global travel retail sector," said Simon Black, executive director, Harper Dennis Hobbs. "We look forward to working with our partners to launch this new technology and believe that this will be a mainstay in the future of the cosmetics market. Due to the impact of COVID-19 on consumer shopping habits, people may not feel comfortable testing cosmetics in the same way that they did previously. This technology is the ideal way to interact with consumers before they fly by enabling them to have the confidence to click and collect while also engaging them in-store. Consumers will be able to test the cosmetics on their own devices or through the use of in-store tablets, while the staff will still be able to help, inform and share brand knowledge."
"Technology has an important role in the future of beauty retail, and Beauty by Holition is fully committed to helping brands from all over the world elevate their customer experience and retail strategy through our full suite of virtual cosmetics solutions, powered by our core technology, Face By Holition," said Sam Arkless, chief product officer, Beauty by Holition.