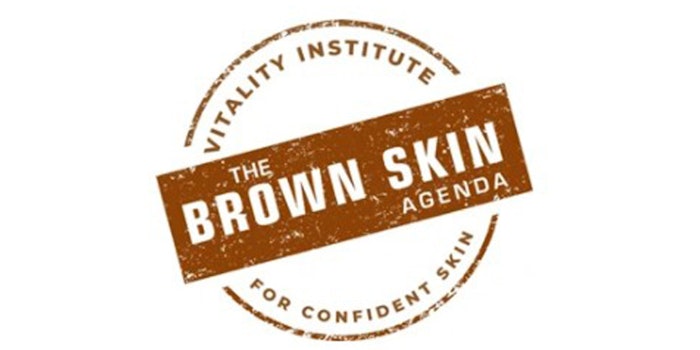 Vitality Institute is launching The Brown Skin Agenda, an initiative in partnership with a group of BIPOC physicians who specialize in skin care for those with melanin-rich skin to bring awareness and education on how to treat skin of color.
Previously: Urban Skin Rx Introduces the Melanin Experts
The Brown Skin Agenda will debut on August 16 at 5 p.m. EDT with a free webinar hosted by advisory panel members, Jeanine Downie, MD, FAAD; Wendy E. Roberts, MD, FAAD; and Nia Banks, MD, FAAD as they introduce the initiative and discuss, "Redefining the Cultural Code: The Myth and the New Reality for Skin of Color."
The Brown Skin Agenda is an opportunity to inform and lead key conversations as they relate to treatment of darker skin phenotypes through its website, educational workshops, a virtual content series, social media activations and more.
The advisory panel is made up of eight of the nation's top dermatologists and plastic surgeons who have been hand-selected to partner with Vitality Institute.
The panel includes:
Alia S. Brown, MD, FAAD: dermatologist

Cory Hartman, MD, FAAD: dermatologist

Jeanine B. Downie, MD, FAAD: dermatologist

Katina Byrd Miles, MD, FAAD: dermatologist

Nia Banks, MD, PhD, FACS: plastic surgeon

Sumayah Jamal, MD, FAAD, PhD: dermatologist

Vikisha Fripp, MD, FACS: plastic surgeon

Wendy E. Roberts, MD, FAAD: dermatologist
CEO of Vitality Institute, Marya Khalil-Otto, said: "Our mission is to provide safe and effective guidance from an esteemed panel of physicians so that all skin care professionals can confidently treat skin of color, and consumers can learn more about their skin. While it has always been core to our DNA, we are proud to officially announce this commitment to increase visibility and education on this important topic with these incredible professionals."