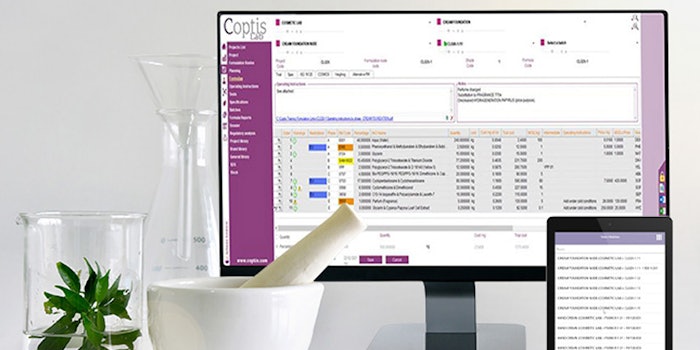 Coptis, a publisher of software for cosmetic laboratories, has received investments from Extens and Clearsight to accelerate its commercial and technical development planning.
Previously: True Beauty Ventures Raises $42M Debut Fund
Coptis develops and markets specialized software to support cosmetic laboratories and raw material manufacturers in the formulation and regulatory compliance stages.
France-based Coptis operates in Europe, North America and Asia and generates 40% of its revenues internationally.
Anne Karagoz, president of Coptis, said: "I have chosen Extens to support Coptis in the next stages of its development, and to help it thrive more rapidly in its own markets, as well as new markets. Why Extens? Because it is a fund dedicated to business software publishers and because the problems of publishers are very similar, even when the markets are different. I also appreciate the Extens Club, which brings together the different company managers to discuss shared problems, which is what our customers do in the Coptis Users' Club. I sincerely believe that Extens and Clearsight will contribute to the success of Coptis in the coming years."
Valentine Deramecourt, investment director at Extens, said: "We are very pleased with this  partnership with Anne, who has been able to create and develop a company that is recognized and trusted by its customers for more than twenty years, who value the strong suitability of its software suite for field requirements in a fast-growing market in France and internationally. Coptis has significant assets to consolidate the market position, and recognition it enjoys in France, at the international level; while relying on its influence in the forty or so countries where its customers are present."
Jakub Crhonek, managing Partner at Clearsight, said: "Anne has built an incredible market-leading business and we are honoured to be able to assist in the next phase of evolution leveraging our international networks and synergies with our existing portfolio."