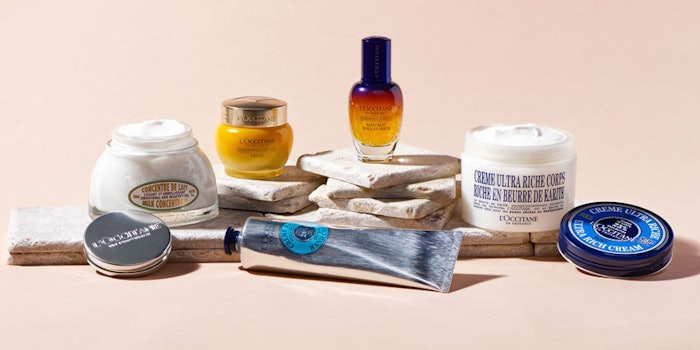 L'Occitane en Provence has unveiled its new social selling platform, MyL'Occitane. Anyone interested in starting their own business with MyL'Occitane can enroll as a L'Occi Consultant on www.myloccitane.com. 
MyL'Occitane offers a wide selection of skin care, body care, hair care and premium gift sets, with an emphasis on sustainable packaging and refills.
L'Occi Consultants will be provided with tools and training to run their businesses, including a personal website link, access to tech-based business management tools, product samples, virtual business onboarding, and ongoing support.
Yann Tanini, managing director (North America) at L'Occitane, said: "We are building our team of new L'Occi Consultants by providing beauty enthusiasts around the country, including our talented past retail store employees, the opportunity to join us on this exciting journey. With MyL'Occitane, we are leveraging both the high-touch power of passionate beauty entrepreneurs and the connecting power of technology to build sustainable one-on-one relationships with new customers who we are not currently connecting with through our existing channels."