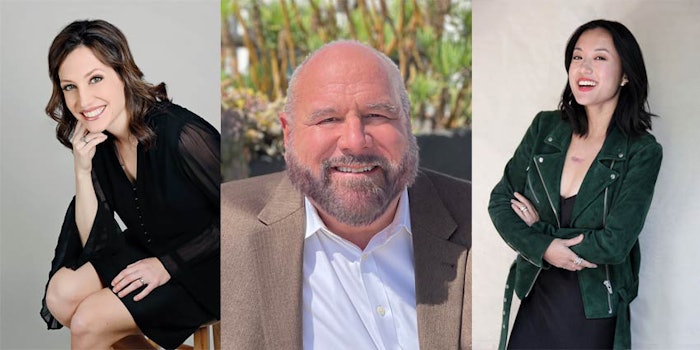 Consumers are increasingly concerned about the impacts of their purchases on the environment and society. For beauty, this impacts everything from ingredient sourcing to packaging. The challenges are significant, but solutions are available.
During Beauty Accelerate Virtual, taking place October 18-21, 2021, experts in packaging, ingredients, brand marketing, consumer data and more will outline where sustainable beauty is going next. Registration is now open.
In How Conscious Beauty Embraces Brands on Clean, Sustainable Journeys, Annie Jackson of Credo and Laura M. Beres or Ulta Beauty will explore key learnings since the launch of the Conscious Beauty at Ulta Beauty program, as well as insights into what brands need to consider along their own clean and sustainable journeys. 
During Mindful Growth, Don Frey of The Honest Company, Tina Hedges of LOLI Beauty, and New York Times journalist Bee Shapiro of Ellis Brooklyn will discuss clean, eco-ethical innovation and how market and consumer trends are driving their missions. These leaders will also explore the future of transparent, principled beauty.
In Conscious Beauty Upstarts, Brad Farrell of Beekman 1802 and Cary Lin and Angela Ubias of Common Heir will discuss how principles like sustainability and inclusivity drive product innovation, marketing and retail distribution. 
During Joining the Refill Revolution, WWP Beauty's Michael Tognetti and Gary Myer will discuss the trends around refillable packaging and how brands can better navigate through refillable and sustainable packaging design and implementation.
During Waterless Beauty: Making Products Better, Laura Frazier, Ph.D., of TaikiUSA will discuss how the removal of water from product formulas is a proven path to sustainability.
In The Future of Clean SPF Protection, Aprinnova's John Toner will Session outline the industry shift toward sustainability without sacrificing performance in a particularly challenging category.
During Recyclable, Biodegradable Eco Smart Containers, the team at Federal Package provide an overview of its Eco Smart sustainable containers, which provide the same form, fit and function as its standard containers and can be made with resins such as PCR, PIR and bio-based alternatives. Fully recyclable, the containers also break down in biologically active landfills without creating microplastics. 
During Clean Science—Clean Skin Care, Paul Lawrence, Ph.D., of Biocogent will offer a scientific journey of natural discovery and innovation. Attendees will get an inside look at the sourcing, development and harnessing of the sustainable power of nature. Lawrence will also dive into the science of multifunctional ingredients from single-source natural origins. Finally, he will provide innovative product ideas and formulation tips. 
In Ethical Beauty: Waterless Bars, Upcycled Ingredients and Circular Product Strategies, Jo Chidley of Beauty Kitchen will discuss how to formulate waterless products, including bars; source and implement upcycled ingredients; and design products for a circular economy. 
During Upcycling Ingredients for a More Circular Economy, Joél Mantelin, M.D., and Sarah 

Phelan

 of 

Ashland

 will outline the upcycling process, which transforms by-products into new products with utility and value for cosmetics, creating a more circular economy.
In Tales From Plants and Mushrooms, RAHN's Alissa 

Frontauria

 and Melissa 

Padua

will explore three new actives, including Defensil-Soft, Reforcyl-Aion and AstaCos OL50. Attendees will discover how mushrooms, pumpkins and algae can create effective formulations for sensitive, dull and aging skin.