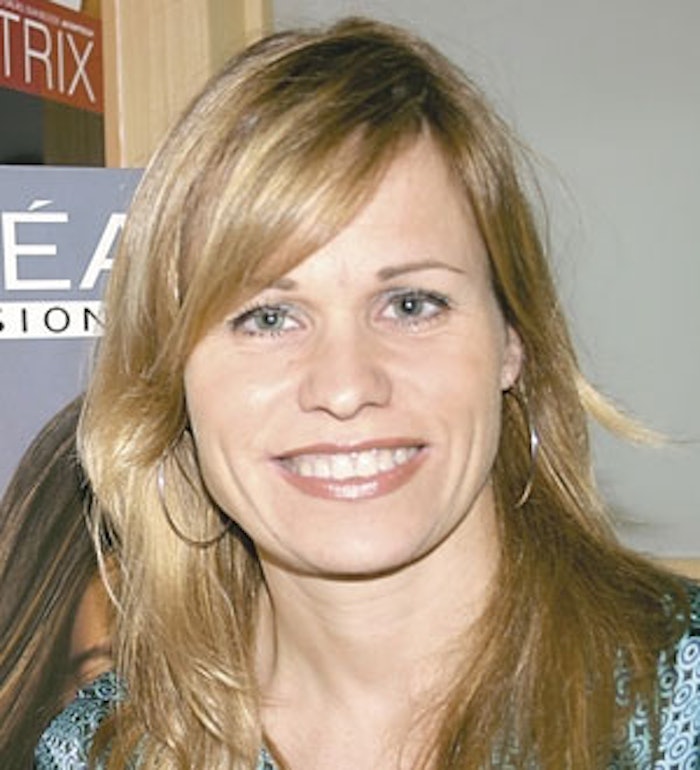 David Craggs, president of L'Oréal USA's professional products division (PPD) will retire from the company effective February 2009. The announcement was made by Laurent Attal, president and CEO of L'Oréal USA. Attal also named An Verhulst to succeed Craggs, effective March 2009. Verhulst is currently general manager of the professional products division in Brazil.
Craggs joined the L'Oréal Group in 1990 as general manager in the U.K. for L'Oréal coiffure, and was named managing director for L'Oréal Denmark in 1996. In 1998, Craggs was promoted to managing director of L'Oréal Scandinavia before joining L'Oréal USA in 2001 in the role he is retiring from.
"Throughout the years, David's expertise and unique understanding of the salon community combined with his business acumen have gained him the respect of both industry professionals and colleagues alike," said Attal.
During Craggs' tenure, Matrix was integrated into the PPD portfolio of brands and expanded globally. In addition, Craggs was responsible for creating the division's prestige professional brands, which expanded the company's concept of luxury offering. He successfully managed the Artec acquisition in 2002, the Mizani brand integration in 2003 and PureOlogy in 2007. He also created and shaped PPD's professional salon distribution through the recent acquisitions of Beauty Alliance Inc., Maly's West and Columbia Beauty Supply. Under his watch, sales for the division more than doubled.
According to a press release, Verhulst comes to the U.S. with an extensive background in professional products, having started at L'Oréal 18 years ago in PPD in Belgium where she was in charge of marketing for the L'Oréal professionnel brand. In 1998, Verhulst moved to the Division's headquarters in Paris where she helped to lead both L'Oréal Professionnel and Kérastase. In 2000, she was named general manager for PPD in the Netherlands. During her time there she increased sales and profits in an extremely competitive environment, stated the company, and successfully integrated the Matrix brand into the division's existing portfolio.
In 2004, Verhulst was promoted to her current position as general manager of PPD for L'Oréal in Brazil. In this capacity, she has been responsible for the growth of Redken, the launch of Matrix, the development of professional services across all brands, as well as the establishment of L'Oréal Professionnel and Kérastase as key brands in the Brazilian market. During her four-year tenure, sales and profits doubled. According to Attal, "An's extensive knowledge of the professional salon business, her proven track record and strong leadership skills make her well suited for her new position. We are pleased to welcome An to L'Oréal USA."