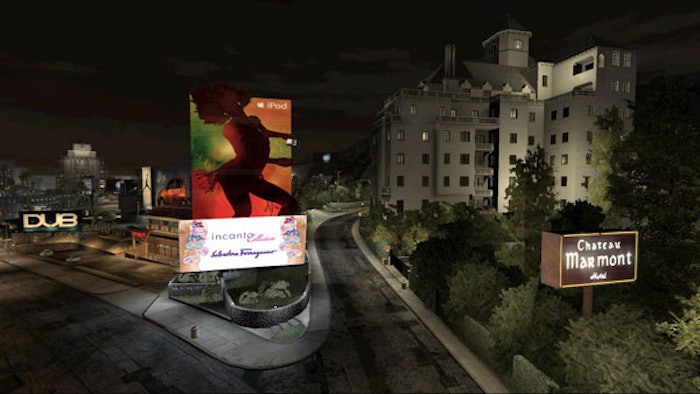 Ferragamo Parfums signed an agreement with Rockstar Games to place Ferragamo fragrances in advertising visuals used in the new video game "Midnight Club Los Angeles." The racing game, set in Los Angeles, features a photo realistic drive down Sunset Boulevard, with actual landmarks replicated and virtual roadside billboards. Ferragamo Parfums is featured on two of these billboards—one dedicated to the Incanto Collection, a fragrance line targeting a younger audience; the second features the F by Ferragamo lines.
Ferragamo Company is also present in the video game with a realistic simulation of the façade of the Los Angeles Salvatore Ferragamo boutique, located on Rodeo Drive.
The game was launched at the end of 2008 exclusively for XBox and Playstation 3.