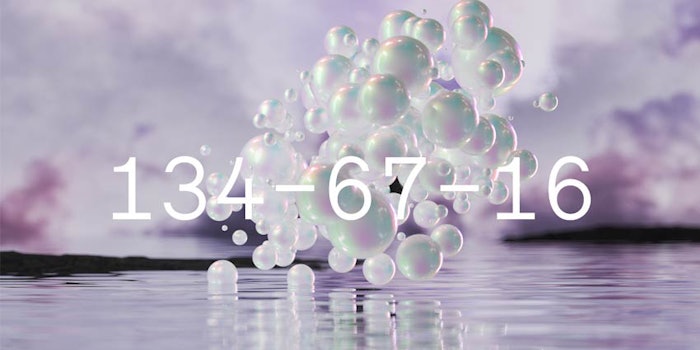 WGSN has announced the colors that will be adopted by 2023 as part of A/W 23/23, including Digital Lavender, Astro Dust, Galactic Cobalt, Sage Leaf and Apricot Crush.
Related: WGSN Color and Effects Forecast 2020-2025: Copper, Eco Black and More
Digital Lavender is WGSN's 2023 Color of the Year. The gender-inclusive purple is ideal for virtual beauty fillers and digital fashion skins, especially when combined with luster and iridescence, according to the company.
Astro Dust is a mid-tone red connected to the theme of space exploration. The deep mineral tone evokes the landscape of Mars and a desire to explore remote terrains. It is a gender-inclusive color that is ideal for fashion, outwear and knitwear. It is also a directional color for interiors, suitable for large-scale furniture, carpets, bedding and dining ware.
Video: Hybrid Skin Care x Makeup
WGSN predicts Galactic Cobalt to be the most dynamic and influential of the next-generation colors. The digital blue hue takes inspiration from Space and the evolution of the metaverse. It will connect consumers to escapism and extended reality. It is a versatile color for activewear, consumer tech, virtual experiences and as a jewel tone for jewelry and color cosmetics.
Sage Leaf is a quiet green that is intended to instill a sense of contemplation, rest and reflection. WGSN considers it an important color for reductive designs on walls, furniture and smart home devices. It is suitable for all fashion categories. Its therapeutic properties are ideal for bath, body and wellness products.
Apricot Crush is a mid-tone orange that is intended for balancing lifestyles and nourishing the body and mind. Its soft sun-bleached nature pairs with neutrals, suitable for textiles, glass and bath products. It will also connect to joyful beauty, fragrance, skin care and hair color products. The gender-inclusive color can be utilized for health and wellness-led consumer tech.
Jenny Clark, head of color, WGSN, said: "Our key colors capture the evolving behaviors of the consumer and are sensitive to their shifting emotional states and changing lifestyles. We believe confidence will return and vibrant, energizing colors will resonate, connecting to travel and discovery, reigniting the imagination. In contrast, healing and settling tones will appeal to people seeking to calm and rebalance their body and mind. These versatile colors have trans-seasonal characteristics which reflect the importance of choosing colors responsibly, and we expect them to transcend into 2024". 
Joanne Thomas, head of content at Coloro, says, "For A/W 23/23 we foresee new narratives emerge as consumers' desire to live with intent increases, making the right choices for themselves, the planet and other species. With a holistic overview into wellness, designing for emotion will be key, as consumers will need to feel supported while building their vision of the future. Our five key colors encapsulate this need for care and healing while being balanced, playful and energizing, speaking to all emotions and senses. As consumers explore new relationships and gender norms, we want these colors to be truly inclusive, reflecting the wonderful multiple facets of life."