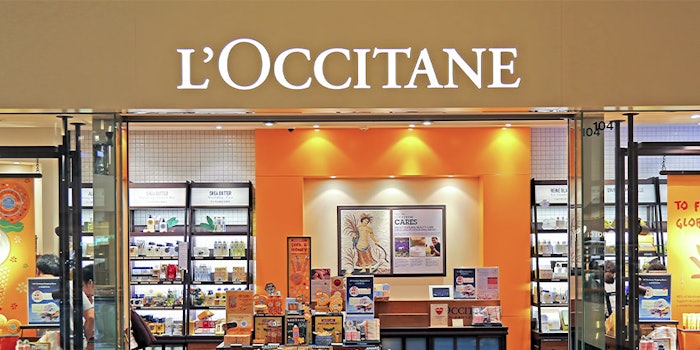 L'Occitane, Inc. has announced that it has commenced a voluntary case under Chapter 11 to further accelerate a transformation that will allow the company to create a sustainable U.S. store platform, per the company. 
Related: L'Occitane Group Appoints Group Managing Director
To implement this store footprint optimization plan, including the contemplated exit of unprofitable locations, the company commenced a voluntary case under Chapter 11 of the U.S. Bankruptcy Code in the United States Bankruptcy Court for the District of New Jersey.
The filing does not include the L'Occitane en Provence brand or any operations outside the United States, parent company L'Occitane International S.A., or any other group subsidiaries.
The company has filed with the court a series of customary motions seeking to continue operating its business as usual, allowing for ongoing successful engagement with customers in-store, online and through L'Occitane's clienteling applications. These "first day" motions include requests to:
continue to pay wages and 

provide benefits to employees as usual
honor all gift cards in the normal course
maintain customer policies
The company intends to continue to pay suppliers in the ordinary course for all goods received and services rendered after the filing.
L'Occitane en Provence boutiques across the country are open and operating safely. The company has ample liquidity to support ongoing operations across all channels and fulfill commitments in the ordinary course during the restructuring of its U.S. store lease portfolio.
Yann Tanini, managing director of L'Occitane North America, said, "Today's action is a pivotal step forward in achieving the full potential of L'Occitane's U.S. business. Over the past year, we have moved aggressively to address COVID-related challenges head on, developing innovative new ways to connect with our community and continue to deliver the extraordinary L'Occitane beauty experience that our customers know and love, all while accelerating the essential transformation of our store footprint already underway. We look forward to working collaboratively with our landlords to achieve partnerships that make economic sense in this current retail environment and best position our marquee brand's boutique offering for years to come."
Tanini added, "Just like in L'Occitane's other markets around the world, we look forward to continuing to serve our loyal clients here in the United States in our boutiques, online, and through our amazing team of passionate beauty advisers. As always, L'Occitane is focused on creating a delightful and personalized customer experience, and we will continue to develop innovative products with unique benefits. Our unwavering commitment to sustainability and ambition to make a positive impact in the world are stronger than ever. We appreciate the continued support of our employees, community, and partners, and we are excited about the bright future of our U.S. business."