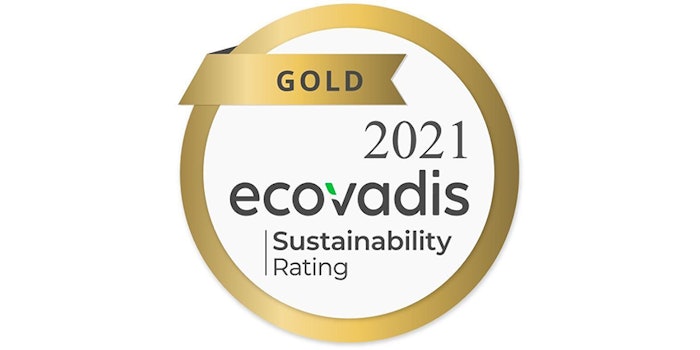 Faber-Castell Cosmetics has been awarded the Gold medal by Ecovadis for its achievements in Corporate Social Responsibility for the third time in a row.
Related: Faber-Castell Reveals The Better You Cosmetic Pencils Collection
The international rating agency assessed the performance of the company during 2020 on sustainability topics across four main categories: environment, labor and human rights, ethics and sustainable procurement.
With an overall score of 70/100, Faber-Castell Cosmetics belongs to the top 5% of companies receiving a Gold category rating by Ecovadis.
Dagmar Chlosta, managing director of Faber-Castell Cosmetics, said, "This renewed recognition by Ecovadis is an affirmation of the dedication and passionate engagement of our teams as well as our long-term commitment to corporate sustainability.The Ecovadis rating is a confirmation to our customers that we take our responsibility seriously. Today, more than ever, we must focus all our efforts on creating solutions and products that are in line with environmental preservation and social responsibility. It is our pledge that each new product development will be more sustainable than the previous generation"