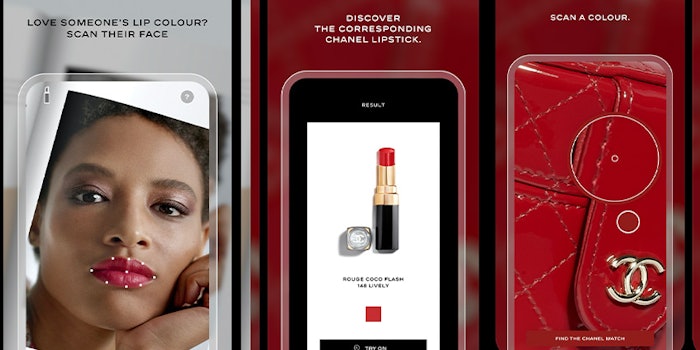 Chanel has announced the launch of Lipscanner, an app that can identify a color through the phone's camera and match it to a Chanel lip color, per Engadget. 
Related: Henkel Personalizes Hair Color with Choicify AI Consult
Lipscanner uses artificial intelligence (AI) to evaluate a photo and detect the color within it. The app recognizes faces and will focus on lips, or users can upload a photo of an object to get a color match.
The app also features a virtual try-on function to test out Chanel's lipstick shades.