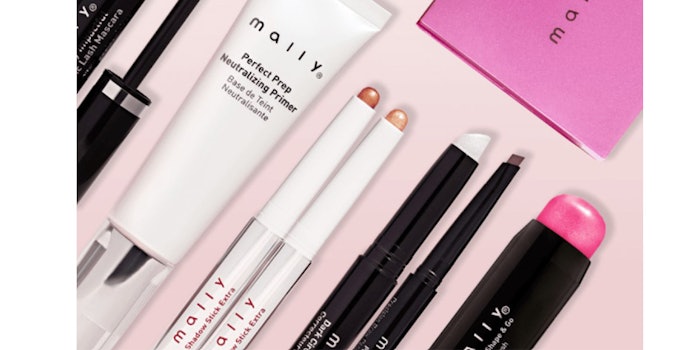 AS Beauty has acquired cosmetics brand Mally Beauty, founded by makeup artist, author and on-air personality Mally Roncal.
Previously: RB Acquires Queen V
Mally Beauty debuted on QVC 15 years ago and sold out in 40 minutes. 
The products are currently available on QVC/QVC.com, Amazon.com, and Mally.com nationwide. The brand is also available internationally on QVC UK/QVCUK.com, TVSN, Tmall.com and MallyBeauty.co.uk.
CoMetrics Partners LLC acted as the financial adviser on the transaction.
"With a million things to juggle in their lives, the last thing I want my Mallynistas to worry about is their makeup," said Roncal. "If a woman can feel good about how she looks and know that the makeup she applied at seven in the morning is still going strong at seven at night, she can rule the world."
"We believe that beauty is about empowerment, and confidence is exactly what Mally Beauty instills in women around the world," said Ralph Azrak, COO of AS Beauty. "We are thrilled to add another female-founded brand to our growing portfolio and we're certain that our team can propel Mally Beauty to new heights by expanding distribution, strengthening e-commerce, and bringing innovative products to an even broader audience."
Brian Robinson, president of Beauty Visions, Mally Beauty's previous owner, said: "AS Beauty is equipped with the expertise and resources to take Mally Beauty to the next level. They are the gold standard of entrepreneurial beauty operators and Mally Roncal is one of the best on-air sales personalities of all-time. Together they will make a great team. It's been a privilege to shepherd this beloved brand the last five years and I'm optimistic about the future of all those involved in this exciting new chapter."