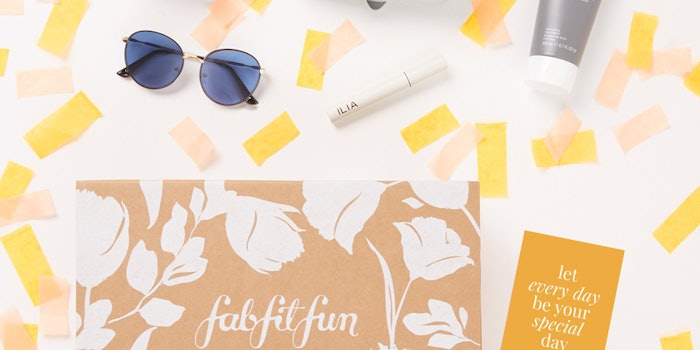 FabFitFun has partnered with RangeMe to scale sourcing efforts with a focus around brand diversity.
Related: Dove x Grounded Launch Self-Care Collection
The partnership will allow FabFitFun to add to its list of partners with a focus on brands founded by diverse business owners.
With more than 175,000 brands and 750,000 products on the platform, RangeMe is an approach to digital product sourcing that offers retailers and buyers opportunities to connect with brands across categories.
Katie Rosen Kitchens, co-founder and editor-in-chief, FabFitFun said, "Our mission at FabFitFun is to provide happiness and well-being to everyone, everywhere and in order to serve our growing membership, we are constantly looking for the most diverse set of brands and products that will surprise and delight women of all ages, backgrounds, and interests. The diversity of our suppliers has been, and remains to be, of utmost importance to our team, our members and our community. By partnering with RangeMe we can scale our supplier diversity efforts in a more meaningful and efficient way than ever before."
Nicky Jackson, CEO and founder of RangeMe said, "We are extremely excited to partner with a leader in the CPG subscription space on an initiative that goes beyond simple product discovery and sourcing. Helping retailers, and their buyers, find products that will keep their consumers excited and engaged is part of our core mission, and supplier diversity is the perfect initiative to provide just that."