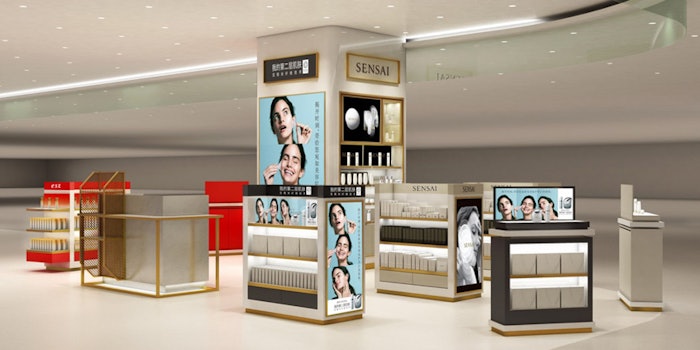 Kao Corporation will be opening a cosmetics counter at the Hailu duty-free shopping complex in Sanya, located in the south of China's Hainan Island, on April 1, 2021.
Related: China to Ban Cannabis and CBD from Cosmetics
The counter will sell mainly items from Sensai with an exclusive sales area dedicated to Biomimesis Veil, a popular range in China.
Briefing: China 2021 Beauty Market Opportunities
The new duty-free sales base will be a stepping stone to a retail expansion in other parts of Hainan Island and elsewhere in China, with plans for full-scale participation in the rapidly expanding Chinese duty-free market.
Masayuki Akahori, director of the travel retail department at Kao Corporation's cosmetics business, said, "Once the first sales counter opens on Hainan Island, Kao will establish more outlets in China's duty-free market at a growing pace, positioning itself in both airports and inner city stores. Numerically speaking, Kao targets the opening of twenty sales outlets in the next few years. With every new opening, more potential customers will come into first-hand contact with Kao's prestige brands."