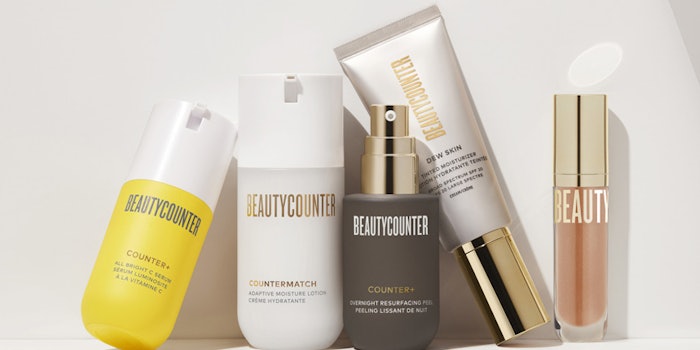 The Carlyle Group has acquired a majority stake in Beautycounter, accelerating the beauty brand's strategic initiatives, including increasing brand awareness and bolstering the company's innovative, integrated, omnichannel business model.
Equity capital for the investment came from Carlyle Partners VII, an $18.5 billion fund that makes majority and strategic minority investments primarily in the United States in targeted industries, including consumer, media and retail.
Previously: Bluegem Takes Majority Stake in House of Cosmetics
Evercore acted as lead financial adviser, and Goldman Sachs acted as financial adviser to Beautycounter, and Latham & Watkins served as legal counsel. Kirkland & Ellis acted as legal counsel to Carlyle. Mousse Partners also participated in this round of financing, having previously invested in the company in 2018.
The acquisition values Beautycounter at $1 billion. 
Beautycounter founder and CEO Gregg Renfrew said: "In 2013, I launched Beautycounter with the simple mission to get safer products into the hands of everyone.Today marks an exciting and important milestone for our company and I am so proud to partner with Carlyle as we continue to work toward achieving that mission. I have long admired Jay and the team at Carlyle for their experience working with brands at the intersection of cultural relevance and consumer demand and believe that our combined vision will be instrumental in accelerating Beautycounter as the leader in clean beauty, and in the beauty industry as a whole."

Jay Sammons, head of global consumer, media and retail, The Carlyle Group, said: "We are so excited to partner with Gregg and her outstanding executive team to support Beautycounter's movement to bring safer products to consumers. Beautycounter is a pioneer and leader in the fast-growing clean beauty industry, and we see an opportunity to support a talented, founder-led team in amplifying the brand's mission to change beauty forever."