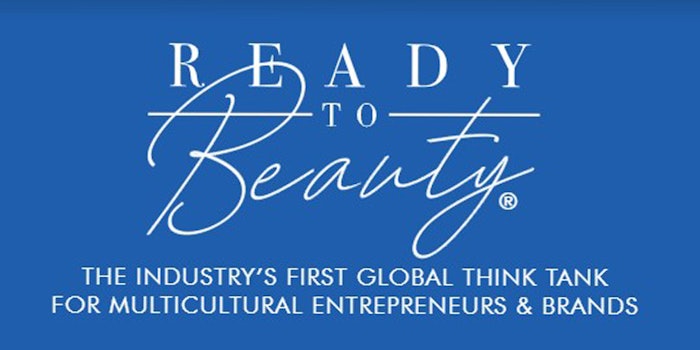 Ready to Beauty, a global think tank for multicultural entrepreneurs and brands, has released its first economic data study on multicultural beauty, "Readiness is the New Green."
Previously: Research: COVID-19 Sparked a Wave of Beauty Innovation
The data shows a financial snapshot of the U.S. beauty industry, and examines how key business segments have responded to and are impacted by COVID-19 and the #BlackLivesMatter protests. 
Ready to Beauty formed a panel of more than 70 Black/African American beauty business notables including founders, C-suite executives and thought leaders in marketing, distribution, retail and buying. The panel shared its experiences in business and gave its opinions to build a primary economic accounting of the beauty landscape.
The thoughts shared by the panel were then compared with a panel of graduate students and alumni representing general market beauty businesses from The Fashion Institute of Technology's graduate school master's program in cosmetic and fragrance marketing management.
Key findings include:
The Black/African American panel is more optimistic than the general market panel, and thinks beauty is healthy in America.
The Black/African American panel is now better prepared than the general market panel to withstand an economic disruption.
The Black/African American panel most commonly rates their relationships with their bank/banking officer as "OK" at best.
A disconnect is evident between what the Black/African American panel actually needs and what the general market panel presume they need; without constructive dialogue, this will never be resolved, the report notes.
The Black/African American panel's thoughts, beliefs and spending habits changed as a result of George Floyd/#BlackLivesMatter, despite general market skepticism for the prospects of systemic change.
The Black/African American panel forecast stronger economics for specific beauty categories (e.g., hair, skin) than for suited ones (e.g., health and wellness) in 2021 after the pandemic and beyond.
The key findings from the study will form the basis for an ongoing series of studies and position papers to be released later this year and in 2022. In addition to The Fashion Institute of Technology, Cosmoprof North America, NielsenIQ and American Express contributed to the efforts.
Cosmoprof North America and Ready to Beauty will be launching the national #BankBlack banking and finance program in summer/fall 2021 to support niche and emerging Black/African beauty entrepreneurs and brands. 
Brooke Carlson, professor at The Fashion Institute of Technology, said: "[C]ollecting this economic data is so much more than reporting the stats. It is an unprecedented opportunity to deeply listen to and understand the stories and experiences of Black/African American beauty businesses and to do whatever we can to further the initiatives."
Corey Huggins, founder and managing director of Ready to Beauty, said: "Anecdotally, I knew the coronavirus (COVID-19) pandemic was an economic gut-punch to Black/African-American businesses at large. But I wanted to know specifically its effect on beauty businesses of color, especially after the #BlackLivesMatter protests and all the on-going calls for economic restructuring. I want all the economic changes that are now being batted around to be substantive and long-lasting. And I know real economic change can only be achieved on a base of real economic data. Consequently,I decided to draw that baseline in the sand, and have my think tank field the foundational economic research for multicultural beauty."