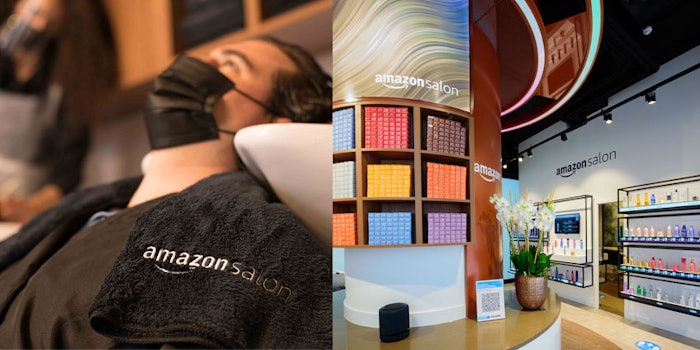 Amazon has announced that it will soon open its first hair salon on Brushfield Street in London's Spitalfields neighborhood. Amazon Salon will span more than 1,500 square feet. 
According to the company, customers will be able to experiment with different virtual hair colors using augmented reality technology, enjoy entertainment on Fire tablets at each styling station and capture their new look in a dedicated creative area.
Related: How to Sell on Amazon
The salon will also test new point-and-learn technology, where customers can simply point at the product they are interested in on a display shelf and the relevant information, including brand videos and educational content, will appear on a display screen.
Hair services will be provided by Elena Lavagni, owner of Neville Hair & Beauty, an independent salon based in London.
Amazon Salon will initially be open to Amazon employees only, before it opens to bookings for the general public in the coming weeks.
The salon follows the launch of the Amazon Professional Beauty Store on Amazon.co.uk, which gives hair and beauty businesses access to Amazon's selection of more than 10,000 salon and spa product and supplies.