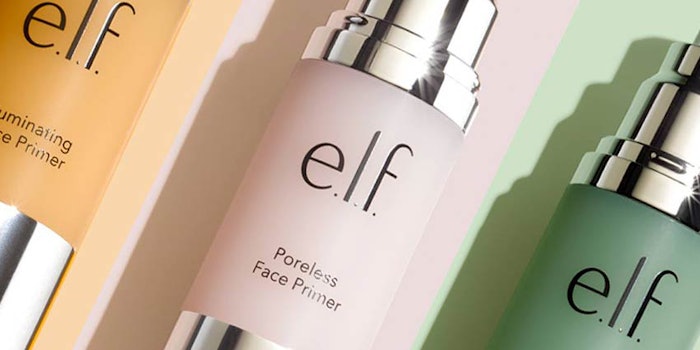 @elfcosmetics/ via Facebook.com
e.l.f. Beauty has announced a growth slowdown that has lead to the management team lowering the company's full-year outlook, reports The Motley Fool.
The company saw revenue fall from 9% to 6% in the prior quarter, as gross profit margin slipped to 64% of sales from 62% of sales; management attributed this to "currency shifts that were only partially offset by new innovative product releases," per the publication.
As previously reported, e.l.f. launched its IPO in 2016.
During a conference call with Wall Street analysts, e.l.f. execs noted several factors behind the sales growth slowdown which will likely accelerate over the course of the next few months. Among them were a lack of marketing support and poor execution around balancing new and staple products in the portfolio.
Related: e.l.f. Releases Q1 2018 Financials
"We are still young in our brand-building journey," CEO Tarang Amin was quoted. "and believe we have tremendous whitespace ahead of us."
The company's executives outlined a rebound plan—including elevated marketing spending and a more aggressive innovation pace—which it hopes will speed up sales to its major retailing customers including Walmart, Target and Ulta.
Weak retailing trends led the company to forecast lower sales in the third quarter, and only slight gains in the fourth. Overall revenue is predicted to rise in the low single digits in 2018, as opposed to the 6%-8% range management had projected in May. Earnings will likely come in slightly lower as well.
Though Amin backed his comments by announcing his personal plan to buy $500,000 of the company's stock, investors were less enthused; after the earning's release, e.l.f. saw an over 20% decline in stock.