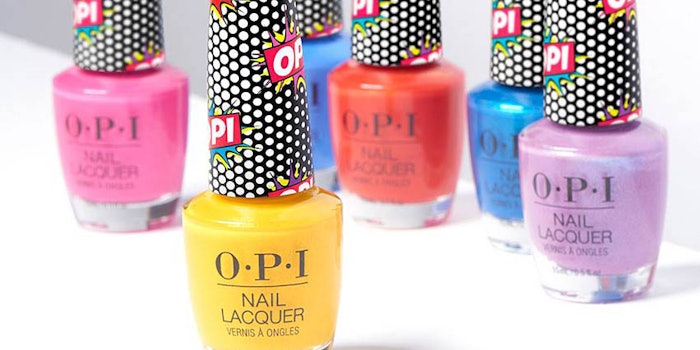 @OPI/ via Facebook.com
Coty has announced its financial results for Q4 and the fiscal year, ending June 30, 2018.
The company reported Q4 net revenues of $2,299.4 million, a 3% increase over the previous year on a reported basis. Full year net revenues were reported at $9,398 million, a 23% increase on a reported basis.
The luxury division saw net revenues of $742.4 million, an increase of 14.6%, during Q4, and full year results of $3,210.5 million (up 25.1%). Growth was driven by the successes of Gucci Bloom and Tiffany, as well as strong performances by Calvin Klein and philosophy. Chloe Nomade and Marc Jacob's Daisy Love each saw gains during Q4. Growth was particularly strong in emerging markets for the year, with luxury brands growing low double-digits in ALMEA, driven by fragrance and skin care.
Related: Coty Reports Positive Growth in Q3 2018
Consumer beauty reported Q4 net revenues of $1,064.4 million, down 5.5% over the previous year; for the fiscal year, the division's net sales of $4,268.1 million were a 15.7% increase over the previous year. Supply chain disruptions during Q4 primarily impacted consumer beauty, particularly Rimmel, Max Factor and CoverGirl. During the quarter net revenues for consumer beauty North America grew, while ALMEA revenues were flat as declines in Brazil offset momentum in the rest of the region.
Color cosmetics accounted for nearly half of the division's revenues for the year, including the recently re-vamped CoverGirl, which accounted for a low teens percentage of total consumer beauty net revenues for the year.  
Net revenues for professional beauty were reported at $492.6 million for the quarter (up 5.6%) and $1,919.4 million for the year, a 37.5% increase. The division was driven by growth in hair brands as well as mid-single-digit growth of OPI. OPI and Wella performed particularly well in ALMEA, while ghd saw solid growth for the year driven by sales in Europe.