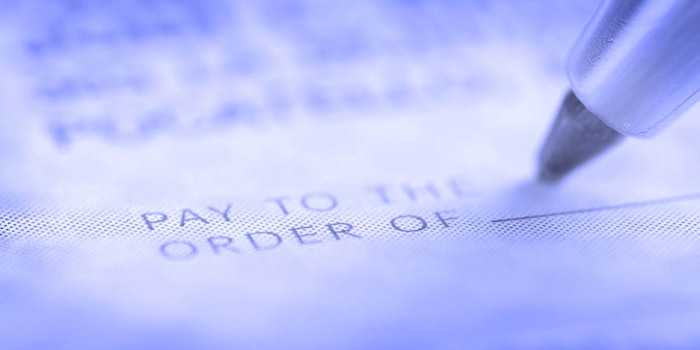 Will e.l.f. Beauty soon be on the market? According to the Wall Street Journal, an activist investor is imploring the company to sell, sell, sell—or prepare to make some major cost cuts. 
Marathon Partners Equity Management LLC (Marathon)—which owns around 8.5% of the beauty company—will encourage it to either begin the process of selling itself or refocus on core operations and reduce cost, per a draft of a letter to e.l.f.'s chairman and CEO viewed by the publication.
Marathon also believes private equity firm TPG, which owns nearly 30% of e.l.f. and has three representatives on its board, has too much influence. As such, Marathon requests new directors unaffiliated with TPG added to the board.
Potential buyers could be wooed by the platform e.l.f. has built to rapidly get products to consumers, as well as its branded cosmetics. But should the company continue to operate independently, Marathon states in the letter, it should cut at least $25 million of annual operating expenses—such as stock-based compensation—and increase advertising; currently, it spends around 3% of sales on advertising. (In comparison, brands such as L'Oréal and Coty spend more than 20%, per a research note from Cowen.)
e.l.f. went public in 2016; after a steady decline in shares, the company now has a market value of around $640 million. Stock plummeted more than 30% one day in August 2018 after the company lowered its guidance and set a more modest growth target from the following year.
e.l.f. chairman and CEO Tarang Amin said in a statement that though the company hadn't yet received the letter, it would review it "as we would any other stockholder communication."
"e.l.f. Beauty regularly engages in open and transparent dialogue with our stockholders," he said.
Update: e.l.f. has released an official statement regarding the letter from Marathon Partners.
"e.l.f. regularly engages in open and transparent dialogue with our stockholders, and continues to do so with Marathon Partners," said Tarang Amin, e.l.f chairman and CEO. "Our board will thoughtfully review the ideas raised by Marathon as part of its evaluation of a broad range of opportunities to increase long-term stockholder value. As we do so, and as previously disclosed, we are re-investing in our brand while streamlining operations, actions which we believe will position e.l.f. for long-term, profitable growth."