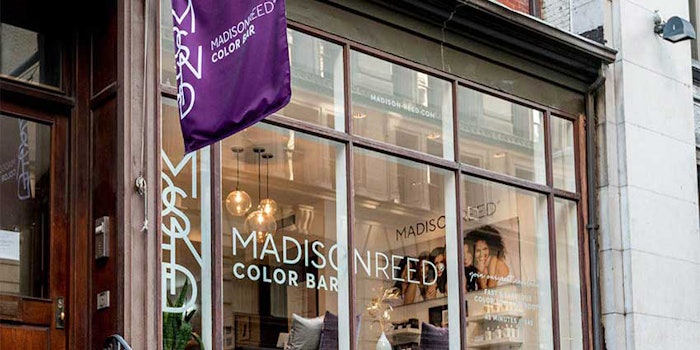 Prestige hair color brand Madison Reed has secured $51 million in Series D funding which will be used to accelerate the expansion of its omnichannel strategy.
The capital was spearheaded by existing investors, including Norwest Venture Partners, True Partners and Comcast Ventures, as wells as a new investor, Meaningful Partners.
The omnichannel strategy currently includes:
Online: Plans to introduce new products, utilize television advertising and unveil new technology;
Retail: The number of the company's Color Bars are expected to grow from six currently in New York City and San Francisco to 40 locations nationwide by the end of 2020; and
Wholesale: Madison Reed has an exclusive partnership with Ulta Beauty, both online and in stores. 
To assist with the omnichannel expansion strategy, CEO and founder of Madison Reed, Amy Errett, has appointed Brian Bouma to the role of chief operating officer, a first for the company. Erret has also chosen Carrie Kalinowski to take on the role of chief financial officer. 
Erret stated, "Brian and Carrie join an immensely talented C-suite. With their experience, Madison Reed is uniquely positioned to scale and execute our omnichannel strategy. Our goal is to meet the needs of our customers wherever it is most convenient for them, be that at home, in our Color Bars or at a top beauty retailer such as Ulta. We are truly channel agnostic, which is a first for the hair color industry, as is our creation of a prestige hair color sold directly to consumers."