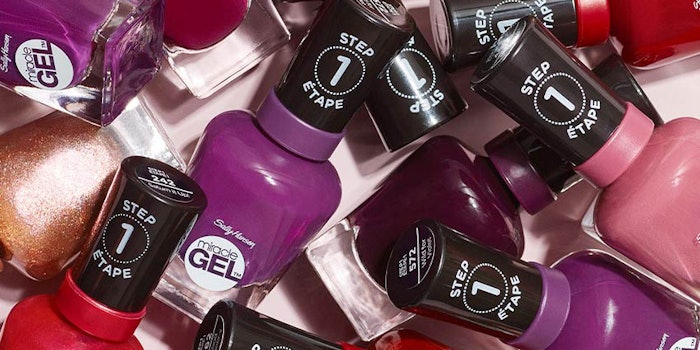 Coty has released its financial results for Q2 2019 and the last six months, both periods ending Dec. 31, 2018.
"Since I joined the company a few months ago, I have been thoroughly evaluating each part of our business, working to assess what has and has not worked, and where the opportunities lie. Within Coty, there are clear opportunities to improve how we run our company in order to enhance the quality of our business model, thereby giving us the time that we need to address our more strategic issues," said CEO Pierre Laubies.
Q2
Net revenues: $2,511.2 million, down 4.8%
Six Months
Net revenues: $4,542.5 million, down 6.8%
Related: Supply Chain Disruptions Result in Poor Q1 2019 Results for Coty
Luxury
Q2: $1,017.5 million, up 7%
Six Months: $1,810.4 million, up 5.5%
Sell out was strong across top brands—particularly, Gucci, Marc Jacobs and Burberry. Revenue growth was driven by Calvin Klein, Gucci, Marc Jacobs and Chloe. Hugo Boss revenues declined during Q2, which the company attributed to supply chain disruptions.
Consumer
Q2 : $967.8 million, down 15%
Six Months : $1,796.6, down 17.7%
The company noted its brands were "pressured by continued weakness in the mass beauty market, particularly in the U.S. and Europe," along with supply chain disruptions such as customer penalties and increased promotions.
Net revenue in color cosmetics declined mid-single digits, and retail hair care declined single digits. Though CoverGirl and Clairol benefited from a favorable comparable, sell-through continued to decline. Sally Hansen showed growth and Wella Retail gained market share, while Younique revenues and profits "remained pressured."
Professional
Q2: $525.9 million, down 4%
Six Months: $935.5 million, down 4.4%
The division's brands were impacted by supply chain disruptions, particularly OPI; adjusted for disruptions, the company estimates that the division saw low single-digit net revenue growth. Innovation drove solid growth for ghd.
"I must stress that while we are confident that we can return Coty to a path of sustainable growth, we are also realistic that it will take time to achieve this outcome," said Laubies. "Our luxury and professional beauty divisions are growing reasonably well, but they cannot compensate completely for the difficult trajectory of our consumer beauty division. In consumer beauty, we need to earn our right to grow.