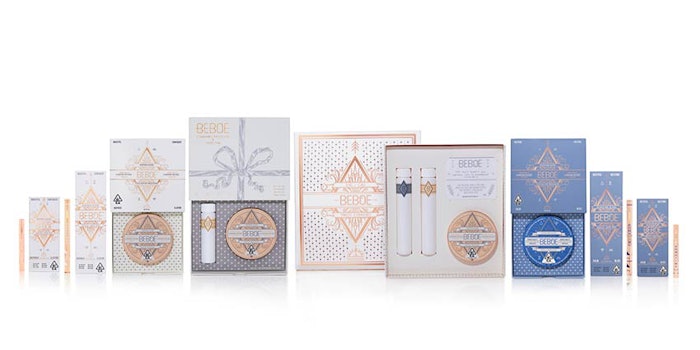 Green Thumb Industries Inc. (GTI) has signed an agreement to acquire For Success Holding Company, creator of Beboe branded cannabis products.
Available in more than 125 retail locations across California and Colorado (and via home delivery in California), Beboe's products include gold vaporizer pens and ice water hash micro-dosed pastilles. It recently launched a direct-to-consumer hemp-derived CBD line of products and has several collaborations, including a CBD-infused drink with wellness brand Dirty Lemon.
Related: CBD Is the New Green
Via distribution in select GTI markets, Beboe products will expand beyond California and Colorado. Terms of the transaction were not disclosed. The deal is anticipated to close in the first quarter of 2019.
"We believe authentic brands distributed at scale is the key to winning in this industry and we've built the national infrastructure to produce and distribute high-quality products across the country," said GTI founder and CEO Ben Kovler. "The meticulously crafted suite of Beboe products supports the premium segment within GTI's brand portfolio and is firmly aligned with our long-term growth strategy. Beboe has an extremely talented team, a robust innovation pipeline, and an aligned vision for what cannabis can mean for enhancing everyday life, not only for today but importantly for tomorrow's cannabis consumer. We are thrilled to have this visionary team of [Beboe founders] Scott Campbell and Clement Kwan join the GTI family."