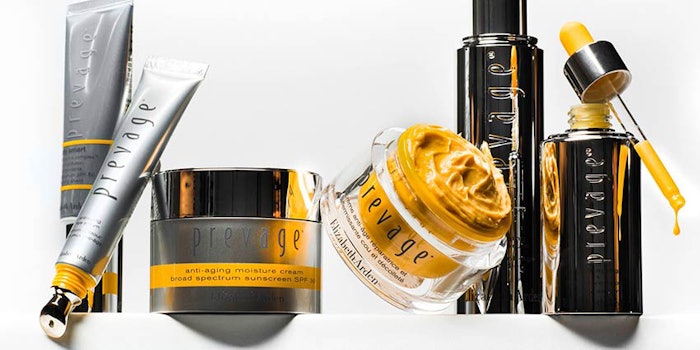 Revlon has released its Q4 and FY 2018 financial results—both of which saw the company struggle with sales of Revlon brand and its fragrances division.
Q4
Net sales: $741.6 million, down 5.7%
Revlon: $261.4 million, down 13.3%
Elizabeth Arden: $156.3 million, up 18.2%
Portfolio: $144.1 million, down 6.8%
Fragrances: $179.8 million, down 9.3%
The company attributes the decrease to lower net sales in the Revlon segment—especially color cosmetics—and lower net sales in the fragrance segment (driven by the expiration of several brand licenses). The sales decline was partially offset by double-digit growth for Elizabeth Arden (especially in e-commerce), travel retail and strong results in China.
Related: Revlon Sees Modest Slump in Q3 2018
FY 2018
Net sales: $2,564.5 million, down 4.8%
The decline in sales was attributed to the Revlon, fragrances and portfolio segments (portfolio includes consumer and professional brands including Almay and CND Polish), and was partially offset by Elizabeth Arden. Sales decreased in North America and internationally, at 5.5% and 4%, respectively.
"We are very pleased with our continued momentum during the fourth quarter of 2018 as we successfully execute on our core strategies and business transformation. I am particularly encouraged by strong growth in some of the key areas that we have intensely focused on such as e-commerce, Elizabeth Arden skincare, China and Travel Retail," said president and CEO Debra Perelman.
She continued: "Our digital strategy continues to pay off as we once again achieved double-digit e-commerce growth, due in part to strong performance from major consumer events including Singles Day in China and Black Friday in North America. As a result of improved operational performance, we achieved strong Adjusted EBITDA growth during the second half of 2018, and together with the recently-announced 2018 Optimization Program, I believe we are well positioned for long-term success"