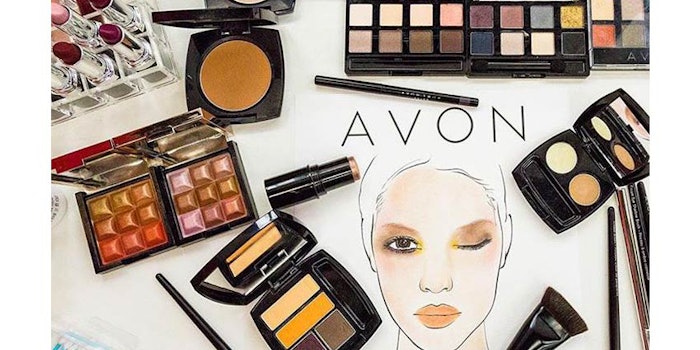 @avon/ via Instagram.com
Update (January 3, 2020): Natura &Co has confirmed that the merger is now official. Management at the top of the company has also changed.

The Financial Times (subscription required) is reporting that Natura Cosmeticos will acquire Avon Products in an all-stock deal that would value the company at more than $2 billion and give Natura a 76% ownership of the combined organizations.
Previously:
WSJ is reporting that Avon Products Inc. has discussed a sale with Natura & Co., which would include Avon's private North American business and the publicly traded Avon organization.
Natura has long been eyeing a similar deal. Last year, Coty had been tipped as a potential acquisition partner.
Update: Natura has now commented:
Natura Cosméticos S.A. ("Company" or "Natura"), in compliance with the provisions of the Brazilian Corporate Law No. 6,404/1976 and with the provisions of the Brazilian Securities Commission ("CVM") Ruling No. 358/2002, hereby informs and clarifies its shareholders and the market in general about the information published today in the article "Avon, After Breakup, Explores Deal That Would Put It Back Together" in the online edition of the Wall Street Journal, reproduced by other media outlets, as well as in response to the request for clarification received from B3 S.A. – Brasil, Bolsa, Balcão, by means of the Letter (Ofício) 142/2019-SAE, dated March 22, 2019, through the Cooperation Agreement (Convênio de Cooperação) entered into with the Comissão de Valores Mobiliários ("Official Letter") ...
The full statement is available here.