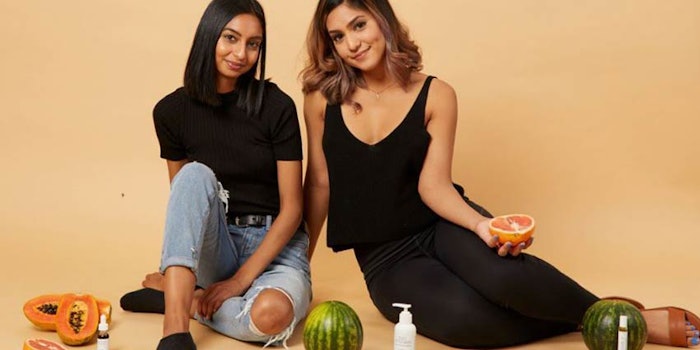 Blume, a company dedicated to safe and sustainable period products, has announced a $3.3 million series seed funding round led by Grace Chou and Victoria Treyger, partners at Felicis Ventures, with participation from Victress Capital.
Other participants include Panache and Lean Startup author Eric Reis.
Founded by sisters Taran and Bunny Ghatrora, Blume's personal care products target Gen Z consumers. Capital from the round will go towards accelerating brand growth through products and employee expansion, and increasing marketing efforts via more educational content.
Related: Why 2019 Will Be the Year of Gen Z
"We plan to double down on building community and our educational platform. With only 26 states mandating sex ed, and Ontario, Canada, reverting back to a pre-1993 sex ed curriculum, we believe there is space for a brand to help girls navigate this time in a meaningful way, with accurate, factual content presented in a voice and tone that is non clinical," said Taran (who also serves as CEO).
"We are impressed by Blume's holistic approach to transforming the category – starting from an expanding line of wellness products, to authentic educational content on physical and mental health, as well as innovative omnichannel concepts that resonate with teens," said Treyger. "Moreover, how Blume taps into its loyal community to co-create new products is something incumbent CPG brands cannot do themselves."
"Blume is the only brand that is approaching the Gen Z consumers' needs in this cohesive way across both commerce and content, and we believe they will develop the next generation of confident, tenacious and conscious women," added Suzanne Norris, partner, Victress Capital. "We strongly support Blume's mission and we are honored to partner with their team."