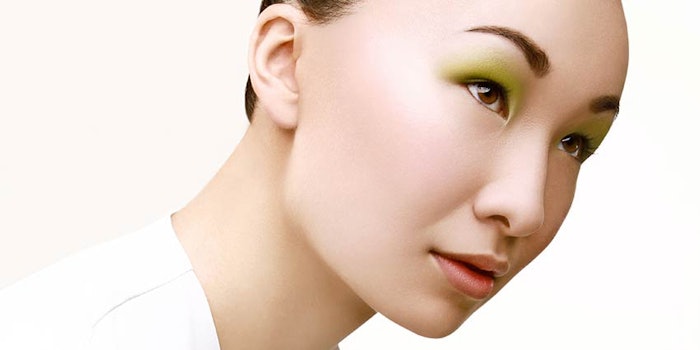 L'Oréal has released its Q1 2019 financials.
Net sales were reported at €7.55 billion, a 7.7% increase (like-for-like) over the previous year.
"As anticipated, the powerful underlying growth drivers remain the same as in 2018: luxe and active cosmetics, skincare, Asia, e-commerce and travel retail. Furthermore, the performance by division and zone remains contrasted in a market itself very contrasted," said chairman and CEO Jean-Paul Agon.
Professional Products
Net Sales: €797.3 million (+2.2%)
The division's "mixed" performance included growth in the U.S. and Asia-Pacific, but challenges in Western Europe. Kérastase boosted haircare growth with its Resistance Extentioniste , Fusio-Dose and Blond Absolu ranges. Hair color benefited from its core franchises: Redken (Shades EQ) L'Oréal Professionnel (Inoa) and Matrix (SoColor).
Consumer Products
Net Sales: €3,070.5 million (+3.3%)
L'Oréal Paris was bolstered by face care, including Revitalift Filler and Age Perfect, and the launch of Rouge Signature within color cosmetics. Garnier saw successes with Fructis Hair Food and Ultra Doux, and recently acquired South Korean brand 3CE Stylenanda made "significant progress." While the division grew in Western and Eastern Europe, China and within e-commerce, the environment in the U.S. proved "challenging."
Related: 2018 Was L'Oréal's Best Year in More than a Decade
L'Oréal Luxe
Net Sales: €2,252.5 million (+14.2%)
"L'Oréal Luxe has performed remarkably well in a particularly buoyant market, led by its four major brands, Lancôme, Yves Saint Laurent, Giorgio Armani and Kiehl's, all of which posted more than 15% growth, and by very strong development in Asia," said Agon. Helena Rubinstein and Atelier Cologne were also cited for strong performances within the division, while travel retail and e-commerce continued to see growth.
Active Cosmetics
Net Sales: €658.4 million (+13%)
With growth in all zones (and a "remarkable" performance in new markets and North America), the division's double-digit growth was attributed to brands including La Roche-Posay (driven by Hyalu B5 and the Effaclar, Anthelios and Lipikar franchises), Vichy—which had a particularly strong showing in Germany, Russia and Brazil—and SkinCenuticals. CeraVe, which continues to perform well in North America, is gearing up to launch globally, notably in China.
Said Agon: "Despite a volatile, uncertain and contrasted economic environment, this positive start to the year gives us confidence in our capacity to outperform the market in 2019 and see another year of growth in sales and profits."