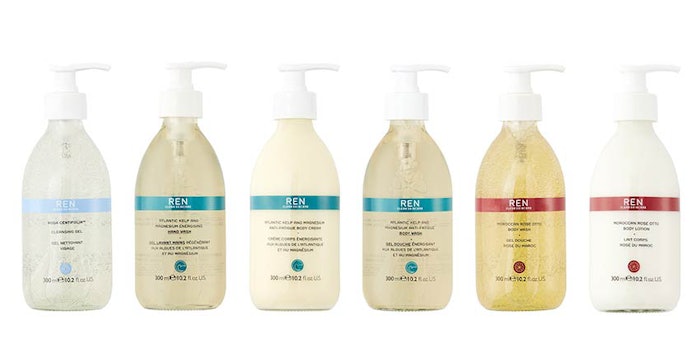 Emerging markets helped lead Unilever to a strong first half of 2019.
The company saw underlying sales grow 3.3% for a turnover of €26.1bn; the emerging market business grew 6.2%. During the second quarter specifically, sales increased 3.5% for a turnover of €13.7bn.
In beauty and personal care, sales grew 3.3% for a turnover of €10.7bn, driven by Rexona Clinical and Dove Zero aluminum ranges, as well as the extension of Love, Beauty & Planet. New formats continued to drive sales in skin cleansing (such as the launch of Dove bath bombs), and in skin care, performance was driven by innovations such as Pond's InstaBright Glow cream.
Related: Unilever to Acquire Tatcha
Hair care growth was "modest" during the period (the second quarter proving particularly challenging in the U.S). Oral care returned to growth during the second quarter, and prestige brands including Dermalogica, Hourglass and Ren saw overall double-digit growth. The newly acquired Garancia and Tatcha are not yet included in the company's USG.
For the second quarter, beauty sales increased 3.5% for a turnover of €5.5bn.
"We have delivered consistent growth within our guided range for 2019, led by our emerging markets. Accelerating growth remains our top priority and we continue to evolve our portfolio and seek out fast growth channel and geographical opportunities, as well as address those performance hotspots where growth is falling short of our aspirations," said CEO Alan Jope.
He continued: "For the full year, we continue to expect underlying sales growth to be in the lower half of our multi-year 3-5% range, an improvement in underlying operating margin that keeps us on track for the 2020 target and another year of strong free cash flow. Our sustainable business model and portfolio of purpose-led brands are key to delivering superior long-term financial performance."