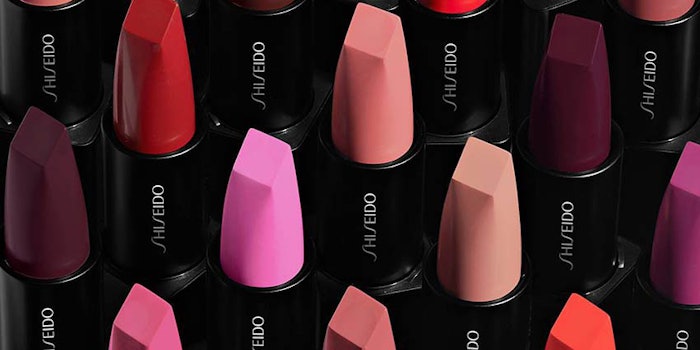 Shiseido has reported 2019 nine-month net sales of 846.6 billion yen, a 7.7% like-for-like increase over the same period 2018. Gross profit for the period totaled 32.7 billion yen. Q3 standalone net sales totaled 282.0 billion yen, reflecting a 6.6% like-for-like gain over the same period of 2018. Operating profit for Q3 totaled 34.3 billion, a 13.3% year-over-year gain.
Previously: Q2 2019 results
Year-to-date, results have been driven by prestige brands (up 11%), sales in China (up more than 40%) and Travel Retail (up more than 25%).
Full-year net sales are now forecast to grow by 7% year-over-year, hampered by the U.S. market and South Korea, as well as foreign exchange challenges.
Growth Brands Drive Growth
Prestige brands were the key driver for the company, increasing 11% in Q3, including new launches.
In particular, Shiseido's Ultimune eye serum relaunch helped increase results, with a sales goal of 200 billion yen.
In addition, Clé de Peau Beauté's skin care and expanding global reach helped boost results.
IPSA had strong sales in Japan.
Regional Mix
Results were mixed across the globe:
China experienced growth from strong store sales in Q3, per Shiseido. Hong Kong traffic was predictably lowered, while cross-border e-commerce has picked up (e-commerce for the country picked up 20%). Prestige sales for the country grew 40%. Results were powered by brands like Shiseido, Clé de Peau Beauté, Nars, Elixir and Anessa.
Meanwhile, Japan's results were bolstered by improved store sales, including from tourists, and successful launches. That said, the Anessa/Senka experienced fewer buyers.
Market Mix
Travel Retail Asia enjoyed increased penetration in Q3. Performance was boosted by prestige and cosmetics, as well as specific brands such as Shiseido, Clé de Peau Beauté, Anessa and Nars.
South Korea and China growth both hit 40% in Q3, while results were sluggish in fragrance.
Asia Pacific in Q3 benefited from Clé de Peau Beauté and relaunches of Laura Mercier in Australia and Taiwan. Sales declined in South Korea.
EMEA benefited from growth in Spain and Italy, while the U.K. market and France dropped.
Fragrance results were boosted by K by Dolce&Gabbana; Pure Musc, narciso rodriguez, while Makeup was boosted by Nars and Shiseido.
U.S. sales dropped in fragrance, makeup and skin care for Q3. Results were hampered by continued restructuring of the bareMinerals brand.
Positive results in the market were driven by K by Dolce&Gabbana.
The acquisition of Drunk Elephant (now closed) is expected to bolster U.S. results and drive overseas growth.