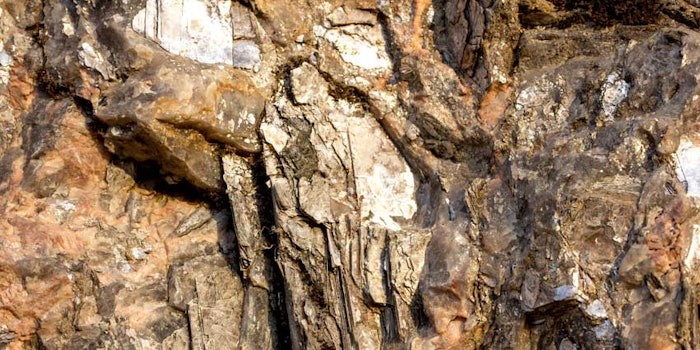 Credo Beauty has joined the Responsible Mica Initiative (RMI), which focuses on the elimination of child labor in mining for mica by 2022, as it attempts to further its clean beauty mission.
Special report: Ethical Beauty
Mica is a mineral often used to produce shimmer or glitter in cosmetics, however it's often mined by child workers in India. The RMI is committed to establishing a responsible and sustainably mica supply chain in the Indian states of Jharkhand and Bihar.
Despite India's laws against child labor, around 90% of the mines located in Jharkhand and Bihar are unregulated and approximately 22,000 children might be working in the mica mines. The conditions are dangerous and the pay is low.
Because the majority of mica used in the beauty industry is sourced in India, where the area is impoverished, boycotting its mining would hurt local families' income. Instead, RMI engages companies, civil society organizations, industry associations and governments to develop and implement integrated program pillars to establish workplace standards. RMI also works to empower communities and support the formulation of a legal framework in the mica sector.
"Clean beauty is not only about safer formulas with more plant-based ingredients," said Mia Davis, Credo's director of environmental and social responsibility. "Ethical production needs to be a part of the 'clean' movement. Compensating people with a living wage and ensuring safe working conditions is crucial. Credo has joined RMI to work with other stakeholders to call for these basic human rights."
"This is a complicated issue, and the supply chain is very murky, so processors' claims of 'no child labor' may be meaningless," said Annie Jackson, Credo's co-founder and COO. "We joined RMI so that we can work together with others in our industry. We know that can't change this issue this alone, nor can we just stand by."
Colors & Effects, a brand of BASF, also joined the discussion surrounding responsibly sourced mica. The company released a video tour of its North American mine in Hartwell, Georgia, where it sources the mineral in full transparency.
Colors & Effects' wholly owned mine is free of child labor, and provides fair and safe working conditions to its workers. The supply chain tracks its mica from source to supply, enabling the guarantee of zero child labor.