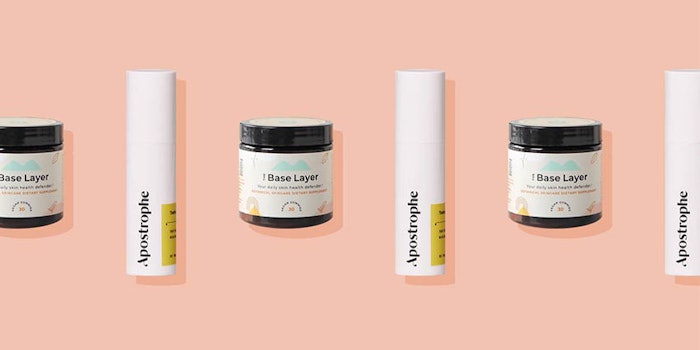 According to an article on TechCrunch, startup Apostrophe has closed a $6 million seed round led by SignalFire, with participation from FJ Labs. Apostrophe connects its users to board-certified dermatologists and makes it easier to get personalized treatment plans and Rx medications.
Related: Consumer Demand for Acne Treatments Surges
Co-founded by Ben Hobler and Ryan Hambley, who grew up together, and developed out of first-hand insight on the difference it makes to have an on-demand dermatologist, Apostrophe uses a vertically integrated mail-order pharmacy to distribute the treatments plans of its users.
Apostrophe contracts with a physicians group to connect users with dermatologists, but has no direct employment relationship with them. The technology connects users and dermatologists through text conversations, as opposed to using data/machine learning to replace the dermatologist.
Upon signing up, users provide photos and fill out a questionnaire and Apostrophe facilitates communication but does not have any involvement in the diagnostic analysis. Customers pay $20 for the initial consultation, which is then applied as a credit toward the purchase of their suggested Rx treatment plan.
The startup has raised $6.5 million since its launch.