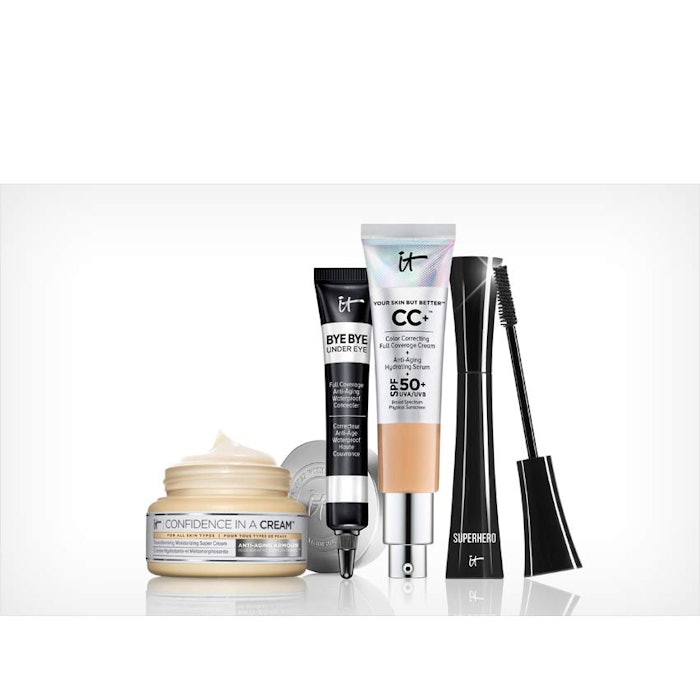 L'Oréal has finalized the acquisition of IT Cosmetics, which will now become part of the luxe division of L'Oréal. 
Founded in 2008 by Jamie Kern Lima and Paulo Lima, IT Cosmetics was developed with leading plastic surgeons to offer more than 300 high-performance beauty products focusing on color cosmetics, skin care, brushes and tools.
"IT Cosmetics will perfectly complement the L'Oréal Luxe's brand portfolio to satisfy the rising demand for make-up as well as hybrid skincare," said Nicolas Hieronimus, president of L'Oréal's selective divisions when the deal was first announced. 
For the 12 months ending June 2016, IT Cosmetics had net sales of $182 million, up  56% year-over-year. L'Oréal purchased IT Cosmetics from TSG Partners for $1.2 billion. 
The brand will continue to operate out of its Jersey City, NJ, headquarters under the current leadership team.
For in-depth M&A figures and trends, insights into what makes buyers and sellers attractive, and what's next for the beauty and personal care sector, check out the September 2016 issue of Global Cosmetic Industry.