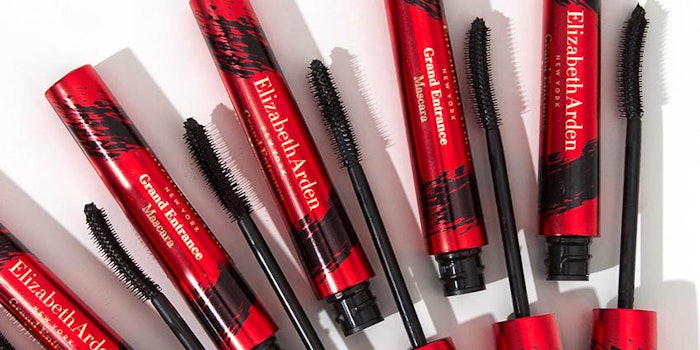 Revlon has purchased Elizabeth Arden, L'Oréal has acquired Atelier Cologne, and Beautycounter has purchased NUDE Skincare, Inc. and NUDE Brands, Ltd. No doubt about it: Beauty and personal care M&A is experiencing its busiest and most valuable period in recent memory. Why?
M&A Drivers
First, private equity firms and strategic investors are sitting on sginificant amounts of money ripe for investment, said Anthony Valentino, deputy editor of consumer at Mergermarket, during a recent interview with Global Cosmetic Industry.
At the same time, the top beauty and personal care companies' cash-generating legacy brands have experienced a low growth level in comparison to faster-growing middle market concepts.
And so, to satisfy shareholders and augment organic growth, these giants must acquire dynamic brands that offer new SKUs, provide entrée into new categories, enhance global reach or otherwise offer new opportunities.
The second quarter witnessed a greater volume and value of deals.
Finally, interest rates remain low in the United States—for now. And Brexit, though it makes investors nervous, hasn't yet manifested any tangible economic effects in non-British markets, and isn't expected to do so for some time.
And, while some are concerned about the outcome of the 2016 US presidential election, that uncertainty has an end date—November 8. Overall, there are many reasons to be positive about a relatively stable future.
Escalating Deals and Values
During a recent Cosmetic Executive Women (UK) event, Evan Merali of Financo noted that, since 2010, the beauty sector (skin care, fragrance, hair care and cosmetics) has experienced more than 80 "significant" transactions. These have included private equity infusions and strategic acquisitions by multinationals.
Globally, the beauty and personal care sector has posted 45 deals with a total value of $7,411 million in the first half of the year, compared to 50 deals with a total value of $3,379 million in the same period, 2015.*
T-1. Global M&A deals; data courtesy of Mergermarket
Period: Value (US$m)/Deal count
H1 2012: 1,831/26
H1 2013: 5,505/35
H1 2014: 10,216/42
H1 2015: 3,379/50
H1 2016: 7,411/45
T-2. US M&A deals; data courtesy of Mergermarket
Period: Value (US$m)/Deal count
H1 2012: 436/8
H1 2013: 726/8
H1 2014: 1,043/13
H1 2015: 55/11
H1 2016: 5,028/18
While the consumer sector overall posted a 24.4% decline in Q2 2016 M&A deal value, the US personal care and beauty sector has experienced 18 deals with a total value of $5,028 million in the first half of 2016, compared to 11 deals with a total value of $55 million in the same period 2015.
This increased activity, according to Valentino, signals a "scramble for good brands."
Valentino noted that full-year 2015 deal valuations were heavily skewed by the Coty acquisition of P&G brands, which was unusually large. He explained that the beauty and personal care sector is unlikely to see many deals of that kind, if at all, in the near term. Rather, most acquisitions and investments will take place in the middle market.
Looking at the 2016 numbers, Valentino described the first quarter as a bit "slow," with smaller and fewer deals, including Bertram Capital's recapitalization of Paula's Choice.
The second quarter witnessed a greater volume and value of deals, including Revlon's purchase of Elizabeth Arden and Johnson & Johnson's acquisition of Vogue International. This increased activity, according to Valentino, signals a "scramble for good brands" spurred by pent-up demand for larger assets.
Looking ahead, Valentino said he expected to see more deals becoming the norm through the remainder of 2016 and 2017. But why beauty and why now?
What Makes Beauty Attractive?
Consumer demand is driving innovation and growth in the beauty and personal care sector, Valentino noted. At the same time, consumers are willing to pay for that innovation, whether in free-from products or SKUs that offer unique ingredients.
Merali, on the other hand, saw opportunities for M&A in the natural, professional and targeted skin care beauty segments, as well as fast fashion-style beauty brands that own their own retail stores.
Meanwhile, forward-thinking startups and mid-sized brands are changing the game by selling directly to consumers and popularizing products in social media streams—things that the top multinationals don't intuitively do well or have the structural dexterity to execute.
Valentino explained that top beauty and personal care multinationals likely won't find it worth their time to purchase a company posting $2 million in sales, but they're now in a position to seriously consider brands with annual sales in the range of $5 million to $20 million.
In some instances, M&A centers on the acquisition of digital expertise. Valentino explained that, in the case of Revlon and Elizabeth Arden, Revlon had an ecommerce advantage that it could bring to Arden's legacy brands.
Other players have acquired digital concepts to enhance their consumer engagement, including in the retail sector, which saw Nordstrom acquire digital expertise via its Trunk Club purchase. This strategy can allow retailers and brands to mitigate challenges in traditional brick-and-mortar channels.
Merali, meanwhile, noted that digital expertise can attract venture capital because of the potential to leverage consumer data for new revenue streams.
Hyper Competition for Assets
Investment banks and private equity firms are vying for beauty and personal care assets, creating a seller's market, said Valentino. The intense competition allows potential sellers to seek out a value add from buyers. As such, M&A prospectors with the right money and track record of growth and success in the segment have an advantage over generalist firms.
Solid, fast-growing companies have significant leverage in finding the right partner, Valentino continued. Middle market companies in growth mode will want to know which investors or advisers have the most significant experience in the subsector. In rare cases, Valentino explained, experience can trump a higher payout.
One of the biggest challenges for growing brands is identifying the best source of capital; this can be particularly difficult for brands that aren't yet of the right size to be appropriate for private equity or venture capital investment. Merali believes that crowd funding has been a great success for a number of consumer brands and businesses, and could potentially fill the gap that is traditionally occupied by difficult-to-find angel investors.
*Notes: Based on announced deals, excluding lapsed and withdrawn bids. Based on dominant geography of target company. Based on dominant sector of target company being consumer—personal care and beauty products. Includes all deals valued over $5 million. Where deal value not disclosed, deal has been entered based on turnover of target exceeding $10 million. Activities excluded from table include property transactions and restructurings where the ultimate shareholders' interests are not changed. Data run from 01-Jan-2012 to 30-Jun-2016; data correct as of 12-Jul-2016; www.mergermarket.com.