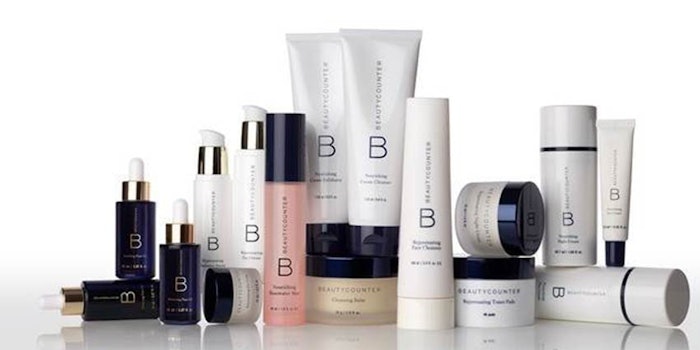 Beautycounter, which recently acquired the NUDE Skincare, Inc. and NUDE Brands, Ltd., has announced a slew of leadership appointments.
"We are no longer a start-up trying to make our way," said Gregg Renfrew, founder and chief executive officer at Beautycounter. "As a fast-growth company, our past year has been focused on careful executive recruiting, and we are thrilled with the proven senior executives joining our team, and the addition of strategic business leaders supporting them," she said.
The appointments point to an increased level of product development experience, international expertise, supply chain management, sourcing and more.
Meanwhile, Mia J. Davis, head of environmental health and safety, will depart Beautycounter effective September 30, 2016.
The appointments are as follow:
Anthony Prudhomme has been named CFO. Prudhomme previously held roles with Jafra Cosmetics, Beyond Meat and Dole Foods. "Tony's vision for enterprise value creation, technology transformation and customer-centric programs at Beautycounter has us very optimistic about the future," Renfrew said.
Robert Steere has joined named head of operations. He previously held roles with Dermalogica and Red Bull. Renfrew said, "Rob's focus on the evolution, transparency and security of our supply chain is essential to our promise of safer skin care and cleaner cosmetics."
Xavier Ormancey has been named head of product development. He previously held roles with Yves Rocher, L'Oréal Paris and Chanel Parfums & Beauté. "Few other industry leaders are moving the market forward as profoundly as Xavier has so far and is about to at Beautycounter," said Renfrew.
Raj Chand has been named sourcing manager, focusing on botanical and non-GMO sourcing.  He previously held roles with Shaklee and Nutrilite. "Whether negotiating our organic vanilla supply or finding a better way to acquire our organic rose extract, Raj's dedication to detail means our products deliver as promised," said Renfrew.