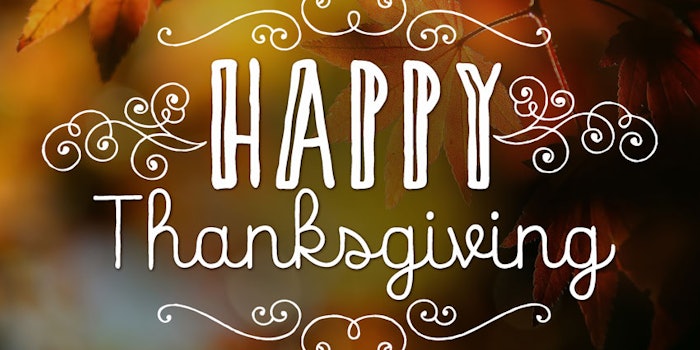 Global Cosmetic Industry will be taking a little time off the remainder of the week to enjoy the U.S. Thanksgiving holiday with our family and friends. There will be no newsletter on Thursday the 24th or Friday the 25th.
But don't panic: during this time please feel free to browse our back issues and website. We will be back bright and early on Monday, November 28th.
But first...
2016 Thanksgiving Consumer Shopping Facts
According to CivicScience, 73% of U.S. adults will be celebrating one Thanksgiving, while 19% will be celebrating two. Only 7% will be celebrating 3 or more Thanksgivings.
Doing some holiday shopping this upcoming weekend? CivicScience poll recently announced these stats regarding the shopping habits of consumers on Black Friday and during the holiday shopping season.
Black Friday
35% of respondents know they will do some Black Friday shopping
Less than a third of these respondents say they'll shop mostly in stores
Those who shop online on Black Friday are twice as likely as the in-store shoppers to research online reviews before buying
Cyber Monday
Only 10% of shoppers will shop for gifts on Cyber Monday using their smartphone
We hope that you all have safe and happy holiday or rest of your week.