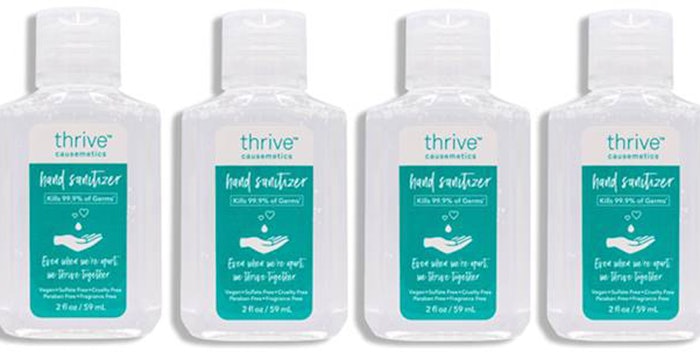 Thrive Causemetics is donating 100% of its profits from the recently launched Moisture-Enriched Hand Sanitizer to the Black Women's Health Imperative, which helps protect and advance the health and wellness of Black women and girls.
Further reading: Highlighter for BIPOC Women by Aether Beauty
This initiative is part of Thrive's commitment to donate $5 million in products and funds to its non-profit giving partners who are working to combat the causes and symptoms of system racism and oppression.
Money donated from the hand sanitizer will reportedly help ensure Black women and girls receive equitable and comprehensive care for emotional, physical and financial health issues through programming and policy change, according to the company.
The Moisture-Enrirched Hand Sanitizer formula is FDA-registered and containts 67% natural plant-based ethyl alcohol. It is fragrance-free, paraben- and sulfate-free and vegan and cruelty-free.
Each hand sanitizer is sold for $3 or two for $5 on thrivecausemetics.com.