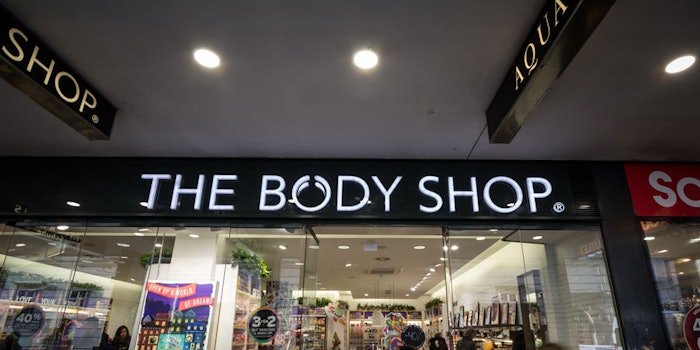 Natura &Co saw a 225% growth in e-commerce sales in the second quarter, which has reportedly outperformed the cosmetics, fragrance and toiletries market, according to the brand.
Further reading: Shiseido Company, Limited Q2 Sales Drop 32.6%
Due to global impacts of the pandemic, consolidated sales were reportedly down 12.7% at R$7.0 billion. 
Natura &Co also completed a R$2 billion capital raise that is said to allow the group to invest R$400 million in the next six months in digital and IT.
There was reportedly 889,000 Natura consultant online stores at the end of quarter two, a jump of 65% as compared to the previous year. The brand's implementation of new features, such as the interactive brochure, is said to have helped grow sales significantly through its digital platforms.
Avon International's net revenue declined 21.6% in BRL, with reported lower representative activity due to the pandemic. Its adjusted EBITDA margin was 4.4%.
The Body Shop's net revenue, however, increased 15.5% in BRL. While 87% of retail stores closed at the end of April, revenue progressed from -33% in April to -20% in May. Its adjusted EBITDA margin was 14.8%.
Aesop reported a net revenue growth of 34.8% in BRL with online sales up more than 430% as compared to the previous year. Its adjusted EBITDA margin was 26.8%.
Natura &Co Latam's net revenue declined by 16.5% in BRL. Throughout the quarter, sales in Brazil were down 23.5% in April, up 23.6% in May and up 29.4% in June. Its adjusted EBITDA margin was 9.4%.
Roberto Marques, executive chairman and group CEO of Natura &Co, said, "Our continued efforts to accelerate the digital transformation of our businesses enabled us to largely offset store closures, ensure business continuity, and deliver market outperformance during a period in which much of the world faced continued lockdown measures. Every brand and business in the group became truly omnichannel during the second quarter and—given the circumstances—helped deliver a robust and competitive overall performance, both in terms of sales and EBITDA."