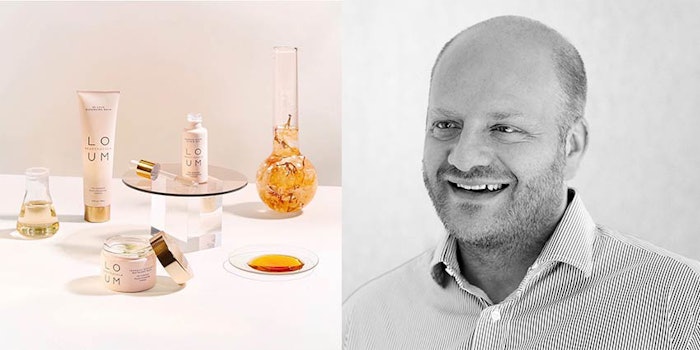 Camillo Pane, former CEO of Coty, is leading a new wellness and beauty company, Present Life, home to brands such as Healist, Once Ocean Beauty and Loum. The organization has received a $20 million investment from The Craftory, which grants it a controlling shareholder status.
Present Life, based on London with offices in New York, intends to use the funds to invest in product development, customer acquisition and portfolio development. Pane serves as the executive chairman of the organization.
Present Life focuses on plant-based brands, on-trend materials such as CBD and claims such as organic, cruelty-free and vegan. Its portfolio retail online and offline at main-street retailers and luxury channels. The initial brands under the company's umbrella are:
Healist, a CBD (0.00% THC) and hemp wellness brand focused on stress reduction, good sleep, and reducing muscle aches and discomfort. 
Loum, launching September 1, a calm-focused beauty brand that leverages "a proprietary complex" to address the effects of stress. TV host Daphne Oz is a co-owner.
One Ocean Beauty, a clean and sustainable marine biotech beauty brand founded by Marcella Cacci.
In an official announcement, Pane noted, "In most categories nowadays, there is a proliferation of start-up brands that while disruptive in product and business model, often struggle to scale effectively. The hybrid skills of our team sets us apart from large corporates and smaller start-ups allowing us to first create with agility and speed, and then scale rapidly and profitably."
Elio Leoni Sceti, co-founder of The Craftory (who was once tapped to be CEO of Coty) says: "At The Craftory we look for experienced partners that challenge the status quo and pave the way for cutting edge brands to transform their respective categories. We see Present Life as the home of the next generation of fearless and authentic consumer wellness and beauty brands." 
Pane added, "We have a common goal of developing products that people believe in and that make them feel good, and together are excited for the chance to make a positive impact in people's lives."
Global Cosmetic Industry reached out to Pane to learn more about his latest venture.
How is the blurring of wellness and beauty driving the company's strategy?
Pane: There has been a clear shift in consumer behaviour as they actively seek out ways to achieve optimum wellness both inside and out. Beauty has increasingly become an extension of self-care, where products need to not only make people look good but also feel good. 
Present Life was founded on the belief that choosing to priorities yourself and self-care is the single best thing any human can do for themselves and others. Leading with this belief, we have built brands that will support consumers on this wellness journey, creating products that offer the most effective natural solutions for your lifestyle needs with no compromise on performance.
We strive to set the bar for transparency and efficacy—consumers are savvy about what will do them good and are looking for science backed, evidence based products that they can trust.
What is the importance of addressing lifestyle needs (dealing with stress, sleep, etc.) for today's consumer?
Pane: Now more than ever people are needing to find balance. The pace of modern life has meant we are living in a time of "burnout," with stress, anxiety and sleep problems at an all time high.
Our research shows consumers want to achieve better balance in their lives but do not necessarily know how to. They are looking for natural alternatives to support them but are increasingly confused by the plethora of brands, ingredients and claims and often don't know what to trust.
Our strategy has been to make the decision process for them simpler, focusing on key benefits, education and giving them the most effective natural solutions with proven results.