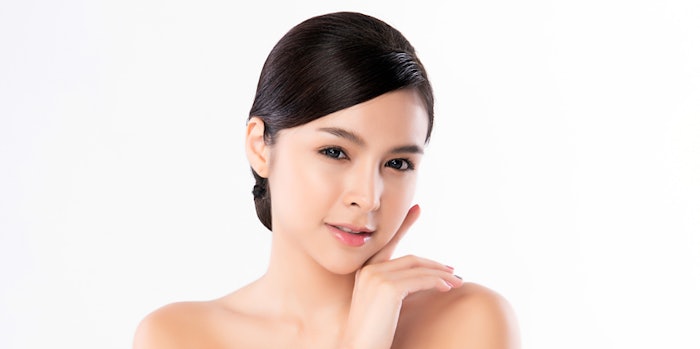 Beauty Accelerate Virtual 2020 will explore the industry's "new normal" Nov. 2-5, 2020, and provide attendees with the knowledge and tools to thrive and innovate in a changed world. Registration is open.
Sponsored by Global Cosmetic Industry and Cosmetics & Toiletries, this collaborative forum for beauty marketers, founders, executives, R&D managers and cosmetic scientists will deliver virtual presentations on business and brand strategies, emerging technologies, and market data, as well as live Q&As and intimate roundtable discussions to share further insights.
Attendees can review the full schedule and register for all 4 days of Beauty Accelerate Virtual for $49 until October 6, 2020 at 11:59 pm CST.
Between increased consumer demands and emerging technical innovation for sustainable and clean formulations, conscious beauty is on the rise.
In "Mission-Driven Beauty (Part One)," Mike Indursky (Hear Me Raw) will discuss the practical consider­ations behind implementing a responsible brand ethos in product development.
In addition, the beauty veteran will review the Hear Me Raw mission, how the mission aligns with the market, implications for formulation/​ingredients (clean and sustainable materials) and implications for packaging and his business model (refillable system, direct-to-consumer).
Indursky will join a panel of brand leaders in "Mission-Driven Beauty (Part Two)," featuring Yve-Car Momperousse (Kreyol Essence), Karen Behnke (Juice Beauty) and Dr. Christine Martey-Ochola (Nuele).
These leaders will discuss the ways in which value-led brands mean more than ever amid the convergence of sustaina­bility, social justice and the impacts of the COVID-19. The panel will also address the impacts of the tumultuous year on their brands as well as their long-term strategies.
Colin Barrow, Ph.D. (Deakin University) will present "Blue Biotech and Beauty: Potential Untapped Resource," which will explore the application of sustainable microalgae for anti-inflammatory, anti-aging, sun protection and other skin health benefits.
Jim Perry (TaikiUSA), meanwhile, will present "Waterless, The Next Revolution in Beauty." Perry will discuss the benefits of removing water in beauty products and discuss solutions to achieve effective results.
Eileen Zhang (Hallstar Beauty) will present "Innovations in Clean, Effective and Safe Sun Care," which will show how to balance clean sun care with the need for efficacy, safety and a pleasant user experience.
Photosta­bilization, combined w/​biomimetic naturals, can "greenify" the photopro­tection package, Zhang argues. This presentation will feature a case study formulation with proven efficacy and aesthetic appeal.
Finally, "Food Emulsifiers Feed the Naturals Need," presented by Nick Morante, will examine the latest food emulsifiers available and explain their utility for cosmetics, opening a new supply chain to source safe and natural solutions.