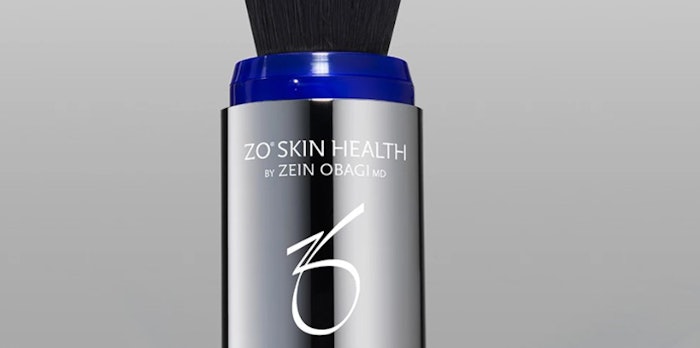 ZO Skin Health has announced that BlackStone Tactical Opportunities acquired a majority stake in the business; terms of the transaction were not disclosed. 
Previously: 3 Emerging Trends in the Post-COVID World of Skin Care
The premium California-based skin care brand is sold globally through physicians and skin care professionals.
Dr. Zein Obagi, the founder of ZO Skin Health, said: "The Blackstone team supports both my vision of delivering healthy skin to all people and the business potential of the company. Together, we are committed to grow our brand globally and are excited for the next stage of growth for ZO."
"On behalf of ZO's management team, we are thrilled to work with Dr. Zein Obagi and our new partner in Blackstone," said president and CEO at ZO Skin Health, Mark Williams. "We will now have greater resources and tools to help us on our path in becoming the leading global physician-dispensed brand."

Ram Jagannath, global head of health care for Blackstone Growth and Tactical Opportunities, said: "ZO Skin Health's results-driven products are best-in-class in the physician market, and their position as a trusted skin care brand has made them a market leader and partner to medical professionals. We look forward to investing further in the business to drive growth and believe ZO is well positioned to continue delivering premier solutions to physicians and patients."
"ZO Skin Health is one of the fastest-growing brands in the rapidly expanding professional skin care market," said Todd Hirsch, a senior managing director at Blackstone. "We are thrilled to partner with ZO, Dr. Zein Obagi and the management team to continue to serve patients."