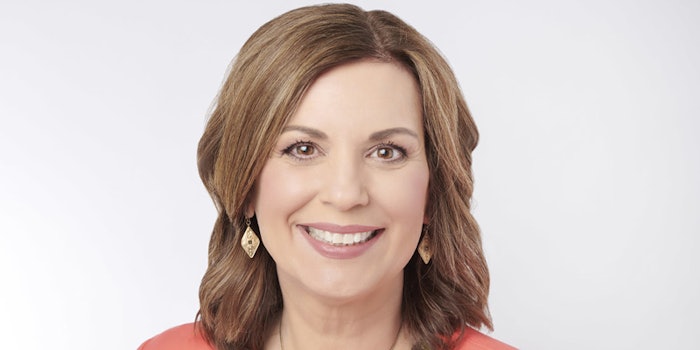 Younique has announced that Kristi Hubbard, president of Younique since July 2020, has been appointed to chief executive officer.
Related: Sally Beauty Announces SallyCrew Ambassadors
Hubbard brings more than 20 years of experience in senior executive roles within the direct selling industry, most recently as chief executive officer of Norwex.  
In the new role, Hubbard will lead the operations of the company and define the next era of transformation for Younique. 
Derek Maxfield, Younique's founder said, "In the relatively short time Kristi has been with Younique. She has quickly demonstrated the depth and value of her experience as a direct-selling executive leader. Kristi is highly collaborative, engaging and a strong, strategic leader. Her transition to the CEO role has come even more quickly than I expected, which is a reflection of Kristi's capacity and talents. I am particularly impressed with her engagement with our presenters and her expertise in understanding the differentiators that make Younique impactful. As founders, my sister, Melanie, and I envision Younique as a generational icon, a brand that reflects and rallies others to our mission to uplift, empower and validate women everywhere. Kristi's leadership and dedication will drive us toward that vision and continue to position Younique as the global pioneer in digital and product evolution within the social selling space."
Hubbard said, "My first few months at Younique have already exceeded my expectations. From the presenters to the executive team to the employees, all have been incredibly welcoming and helpful during this period of transition. I love the passion of our Younique family and their determination to live our mission every day. Derek and Melanie have built an amazing company and assembled a talented team. I am excited for the future opportunities we will create together for our presenters and their businesses."