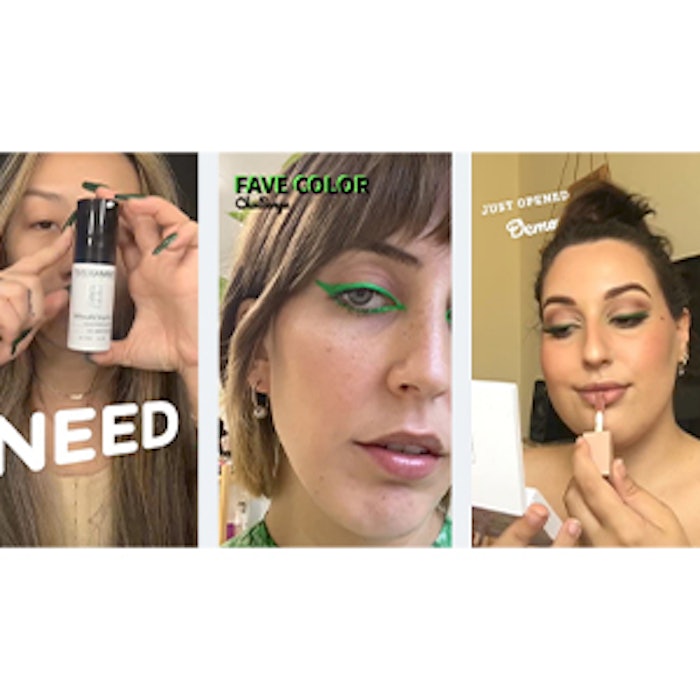 Supergreat, an app where consumers can review, shop and share tips on their favorite beauty products, has announced it received a $6.5 million series A funding led by capital firm Benchmark.
Previously: Function of Beauty Receives $150 Million Strategic Investment
TQ Ventures, an investment fund led by Scooter Braun, Schuster Tanger and Andrew Marks, Michael Kives' K5 Global, Shrug Capital, as well as existing investor Thrive Capital and angel investors Hannah Bronfman and Rent the Runway co-founder Jenny Fleiss participated in the funding. 
Supergreat has raised a total of $9 million.
Supergreat launched in 2018 and it's creators have made more than 180,000 videos on more than 30,000 products.
The app recently launched Supergreat Live, a feature that allows users to watch and participate in interactive shopping and product giveaways from brands, and Supergreat Carousels, which allows brands, retailers and publishers to embed videos from the Supergreat community on their product pages.
Co-founders Tyler Faux and Dan Blackman, said: "We are delighted to welcome Sarah Tavel to our board and partner with Benchmark and an incredible group of investors, advisors, and team members that we are lucky to work alongside. As Supergreat continues to grow, we're excited to work with partners across tech, beauty, entertainment, and more who share our vision of making Supergreat the social destination for beauty consumers and brands."
Benchmark general partner Sarah Tavel said: "Supergreat has the hallmarks of what we look for in a great consumer company–their users are creating content that enriches the community and creates a virtuous cycle of engagement. Tyler and Dan have eschewed the top-down approach of beauty influencers, and created an authentic dialogue between consumers, creators, and brands. They have tapped into a desire for beauty fans to be active participants in the conversation instead of passive consumers, and I'm proud to be working alongside their team as they unlock this massive opportunity."
Thrive Capital partner Miles Grimshaw said: "Supergreat has become the social network for the beauty community, where individuals can authentically share their views and routines. The team has built a unique graph of people, products and brands that with the launch of Live and shopping will create an immersive social commerce experience."